No Comments
Coles: Corporations that don't understand social media should learn it or leave it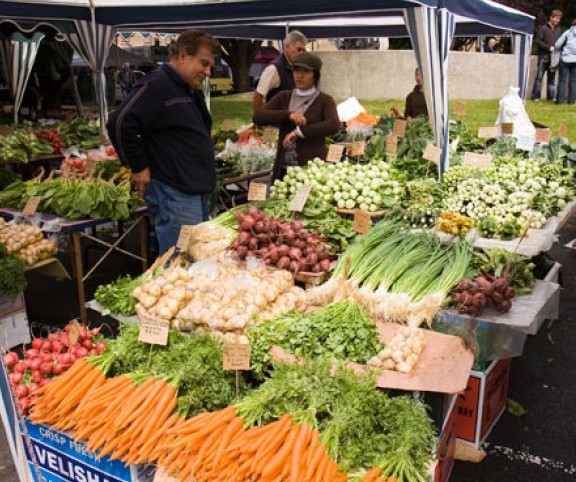 Russ Grayson | On 01, Aug 2012
IF ANYBODY wanted proof that big corporations are clueless about social media and that their corporate culture is one of blame-and-buckpassing, they need look no further than the deplorable incident of Coles in removing critical content from its Facebook page. Deplorable, that is, for the corporation and its public image.
Apparently failing to realise that they actually live in a democracy where righting injustice and improving things through criticism is part of the national culture, it is somewhat pleasing to see that the corporation's action has backfired.
The story started when a dairy farmer identified as Jane Burnley from the Taree district of mid-north coast NSW posted a letter on the company' Facebook criticising it for its price-cutting practices of selling a litre of milk for something like a dollar and of so attempting to kill the industry by making it business model unsustainable. She went on to criticise the global sourcing practices of the company in obtaining fruit and vegetables grown in China or Argentina rather than supporting Australian farmers, and she criticised the company for claiming that it supported farmers when the evidence was to the contrary.
According to The Australian of 31 July, the posting attracted 73,448 Facebook likes and 4500 comments. Clearly, this dairy farmer had hit on something to do with the impact of supermarket buying practices on Australian farmers that is quite widely shared. Although this is an issue that Coles would be better engaging in public conversation about, you can see why the management panicked and took the action it did. Wrong move, though.
Coles response was as unimaginable as it was inept. It removed the posting, apparently realising that it had more in common with censorious regimes like Iran, China and other busybody governments than with Australian democracy.
But this is social media, so what happened? The dairy farmer's posting was reposted, of course, and numerous times—it went viral. Democracy at work.
The company then put it's foot into the proverbial pile of dairy cattle waste when a company representative identified in The Australian as Jim Cooper told the newspaper that the posting had not been removed, only hidden from view. Duh! If it's hidden from view then it is, like… actually… effectively removed, Jim. Making matters worse, he went on to blame the absence of an unidentified staff member for the incident.
Now, you might think I'm being harsh on Coles. But I'm not. My comments are a round-about way of asking the company to engage with the public who, after all, are its customers, and to engage with its suppliers—Australia's farmers—and to accept corporate social responsibility in not endangering their livelihoods and Australia's agricultural industry. For the farmers, it's a fair day's pay for a fair day's work—that's one of those good, old Australian ideas that some readers might have heard before.
The issue is that Coles' action was out of place in this country. The solution, if it hasn't already been done, is to accept responsibility for their mistake—restore the farmer's letter with its 73,448 Facebook likes and 4500 comments, issue a media statement on its website adjacent to the posting, explaining that the company will never repeat this incident and respond constructively, in the spirit of open conversation that characterises social media, and discuss the farmer's allegations. Conversation and engagement without PR spin is the essence of social media, not censorship. Coles can also identify this staff member reportedly on leave just so the public can be sure that he or she actually exists… if they want to restore an element of credibility, that is.
This is a matter, too, for Coles shareholders as the company they put their funds into has displayed astounding ineptitude. Perhaps they could encourage the company to engage with the public in constructive conversation.
What this incident demonstrates, yet again, is that in a time of social media corporations no longer control the public image of their companies. They are what people on social media say they are, not what the spin doctors in their PR departments imagine people think of them. Social media is not Web 1.0. It is the read/write Web 2.0. If people in the communications departments of corporations cannot fathom this then they would do well to look for alternative employment, such as becoming one of the diminishing number of checkout operators in the supermarkets.
When it comes to social media we cannot do better than recite the mantra from the 1969 movie, Medium Cool: The whole world is watching… the whole world is watching…