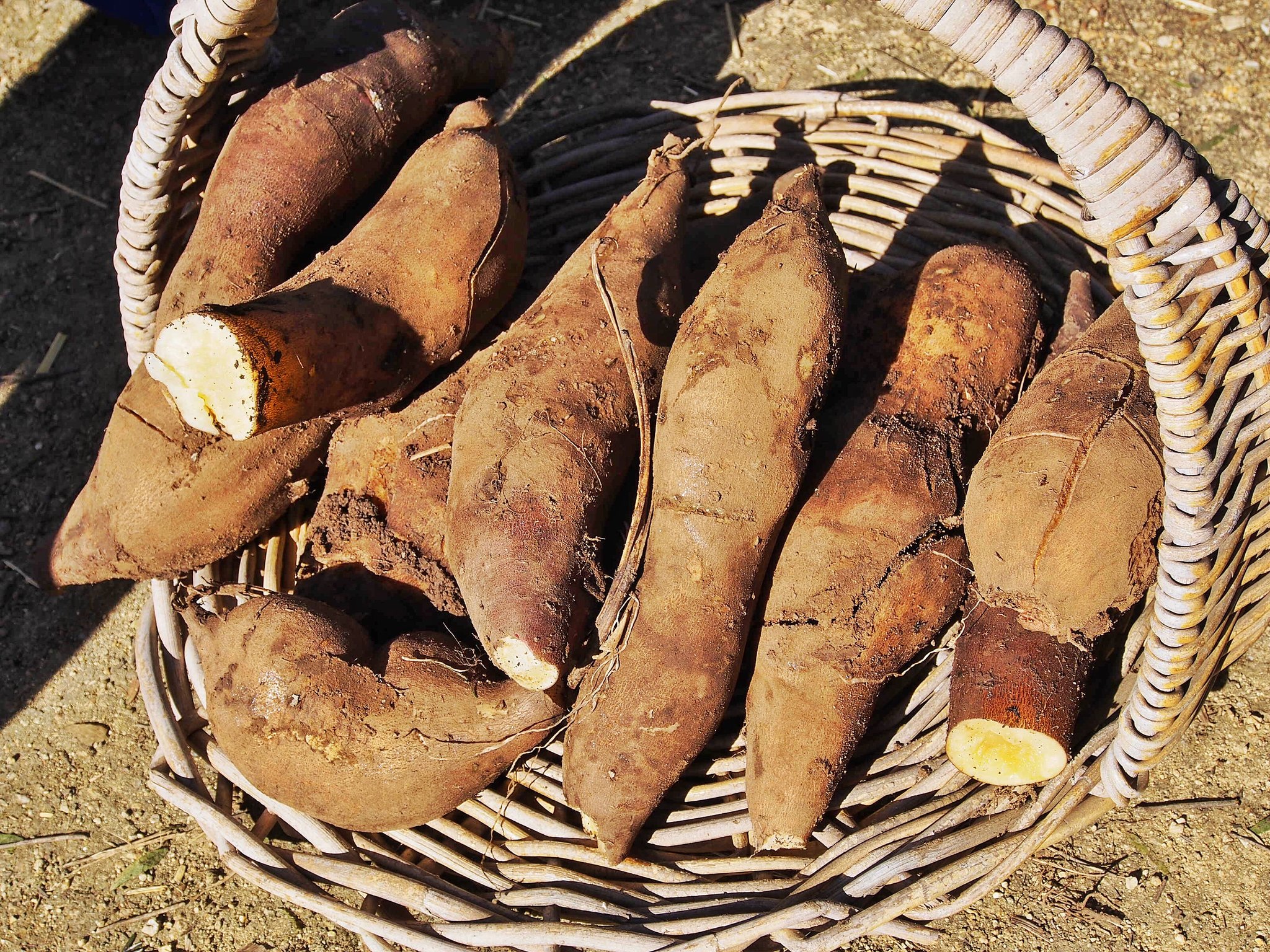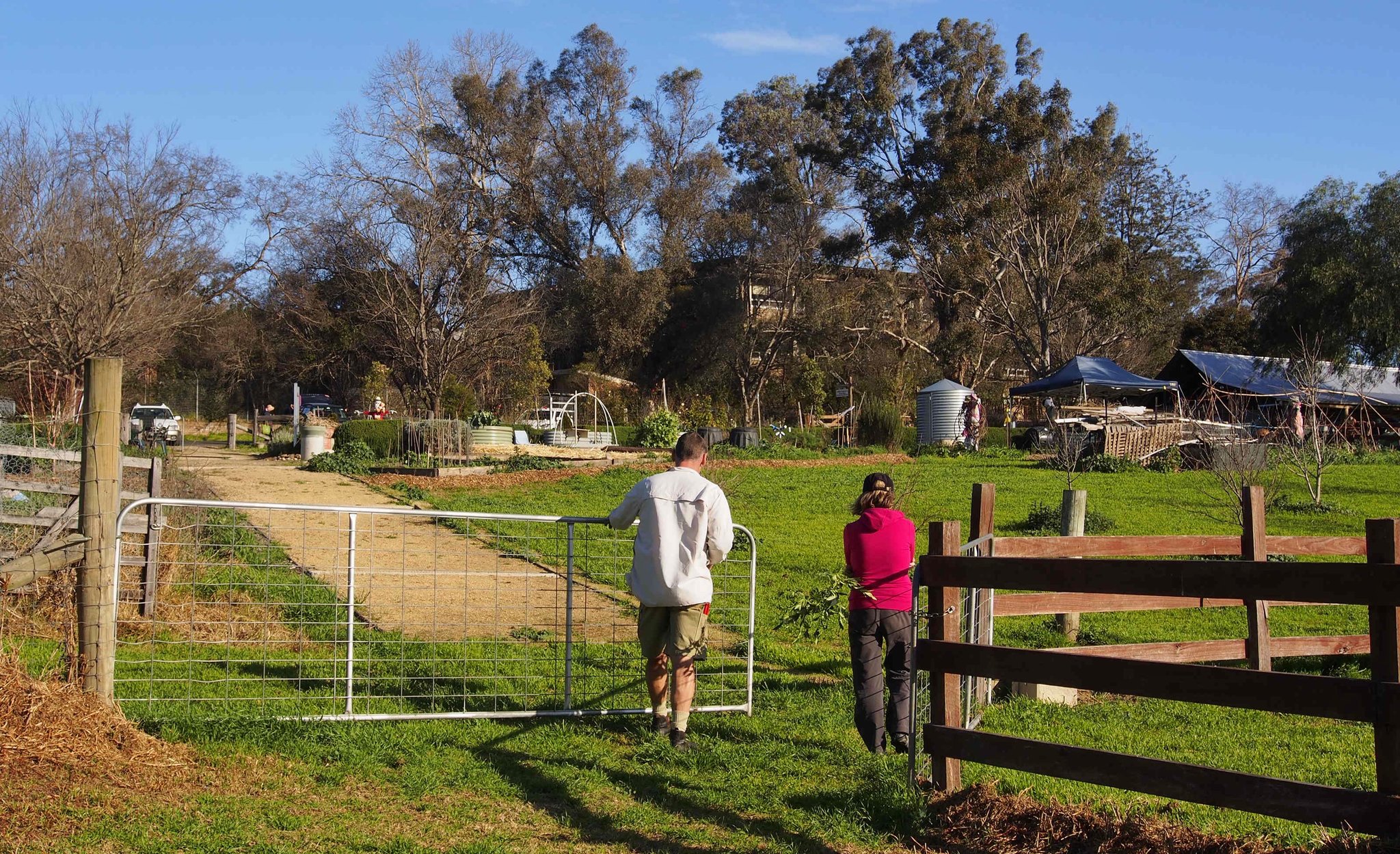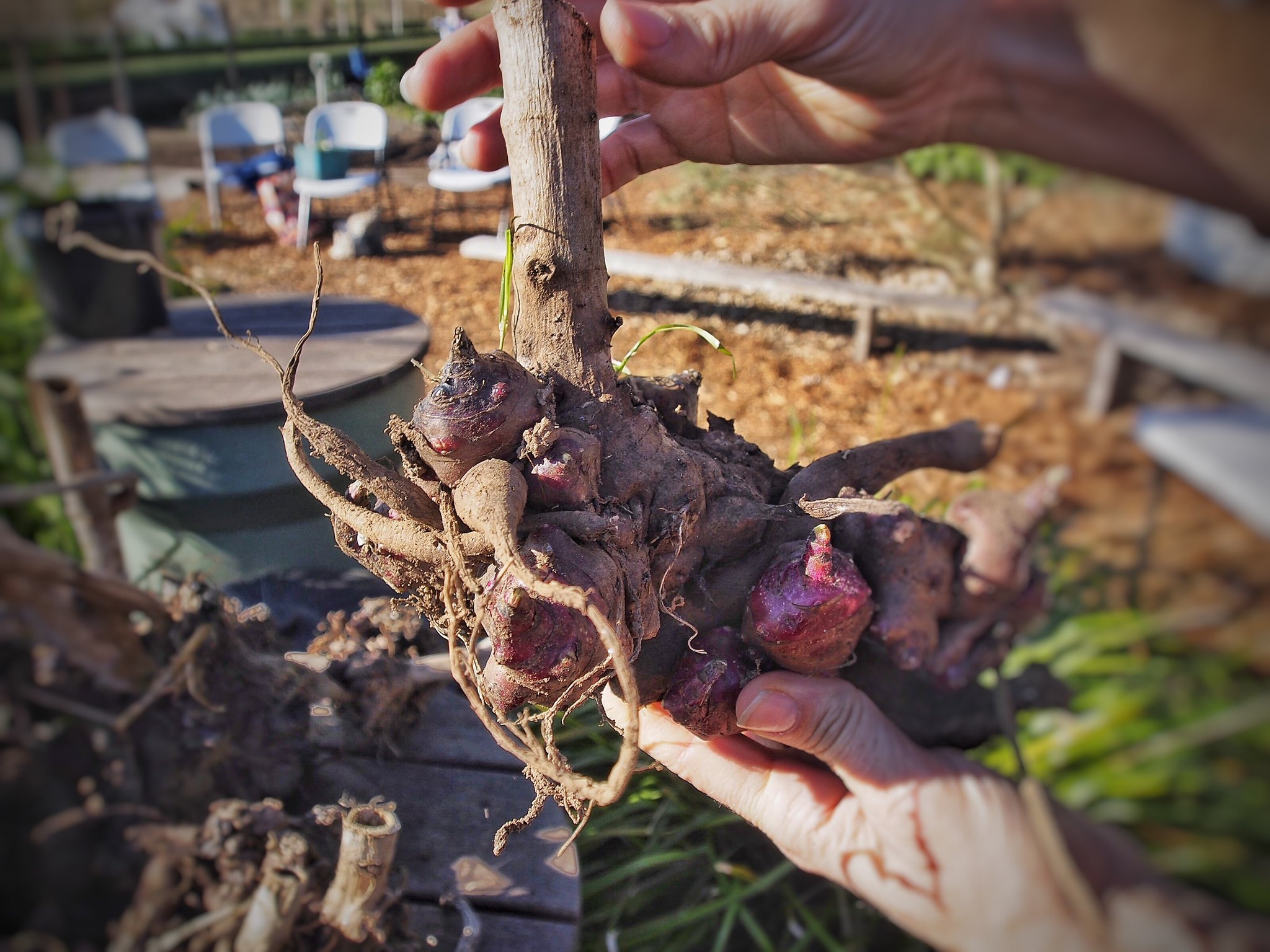 A sense of place, a sense of community and tasty food…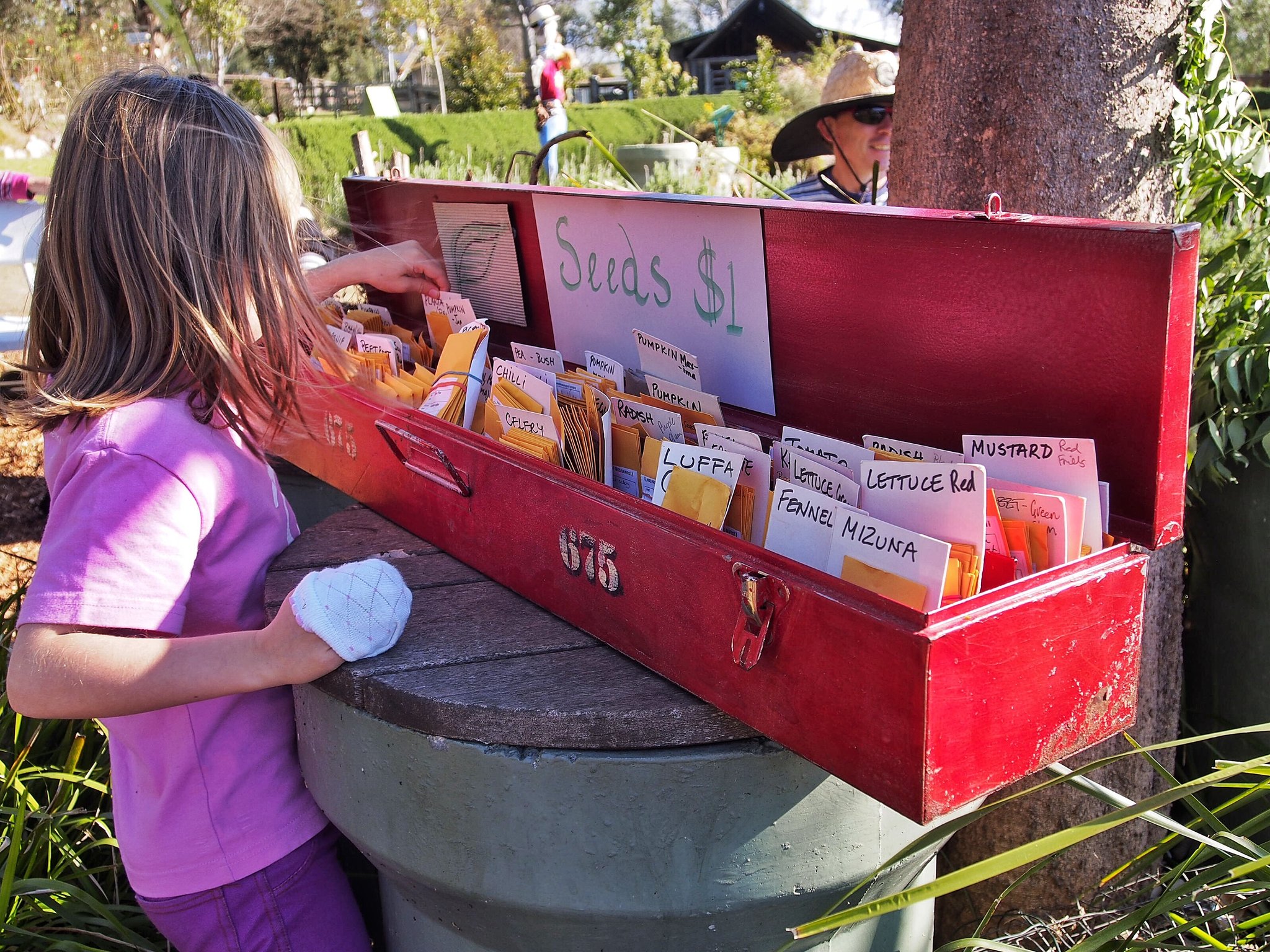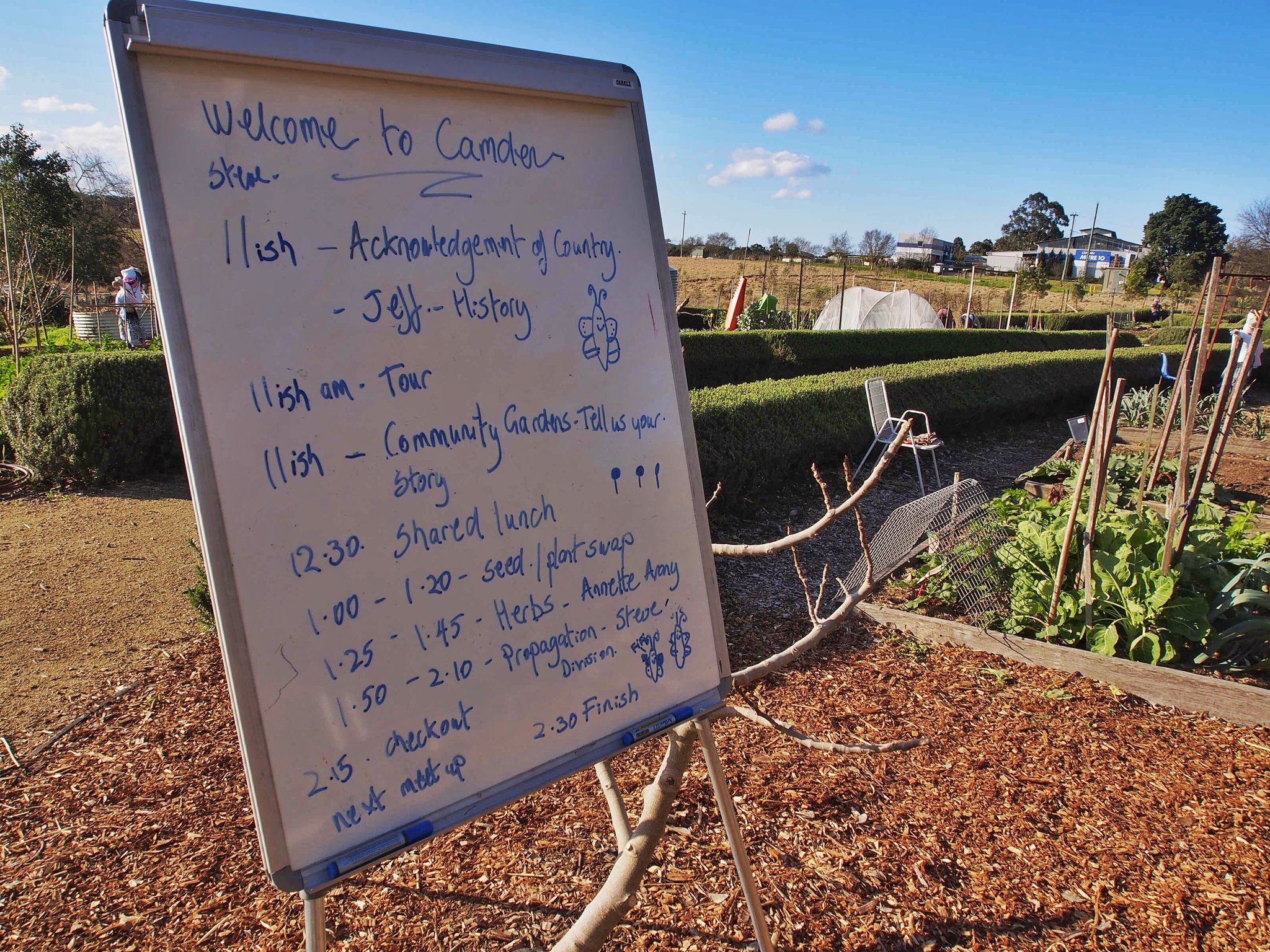 NON-HYBRID & TRADITIONAL…
Josie chooses seeds from Sydney's Inner West Seed Savers.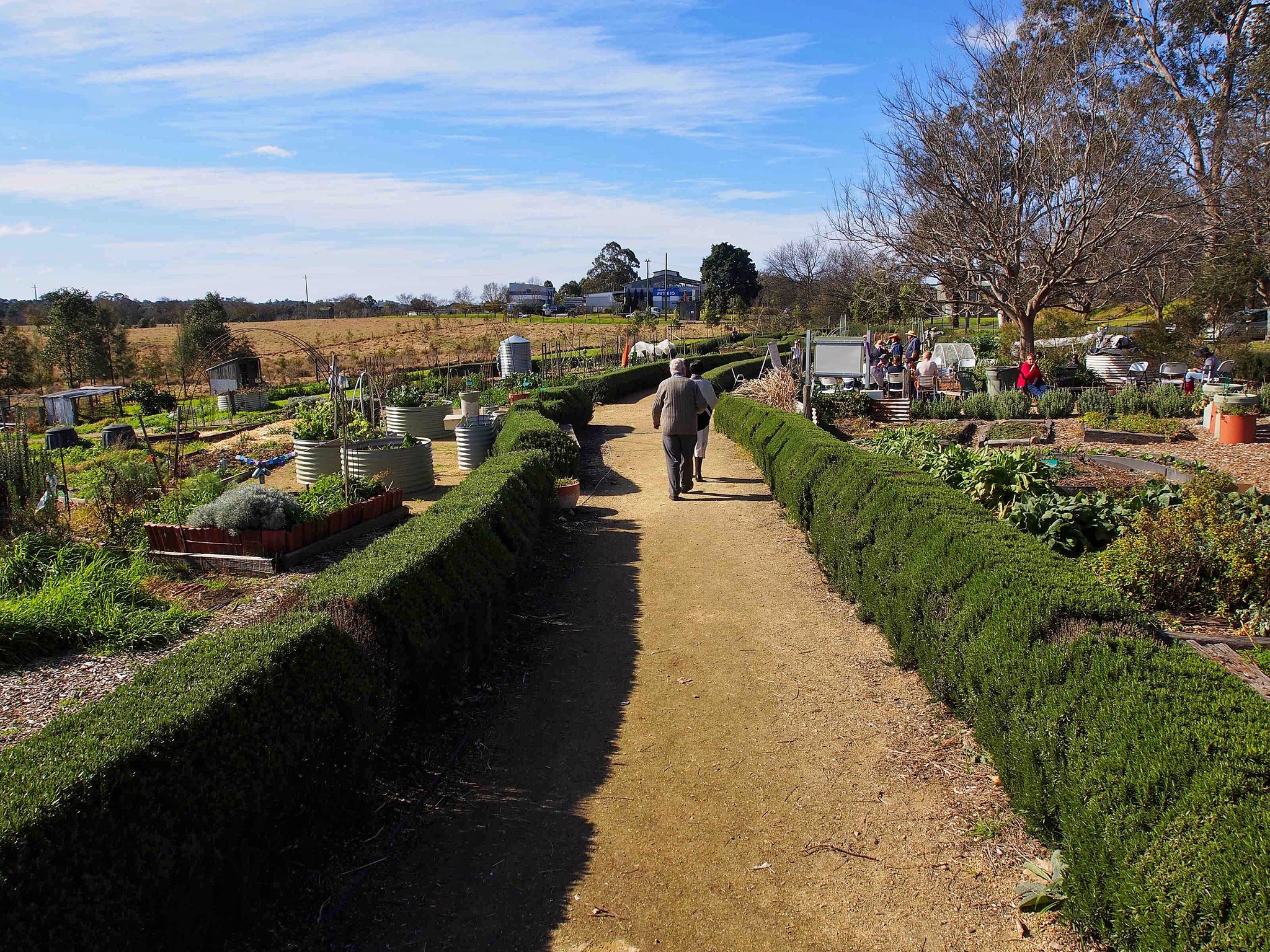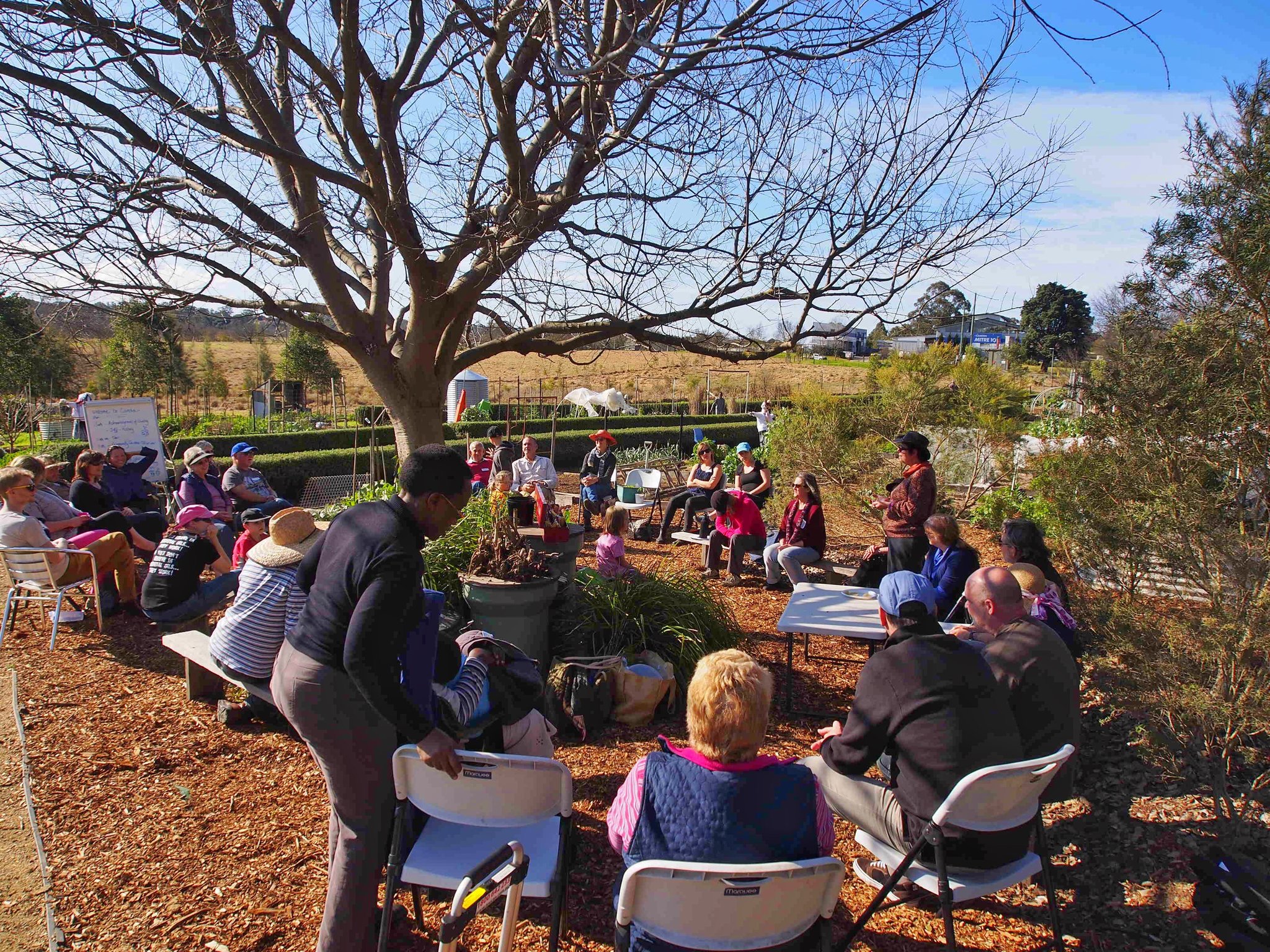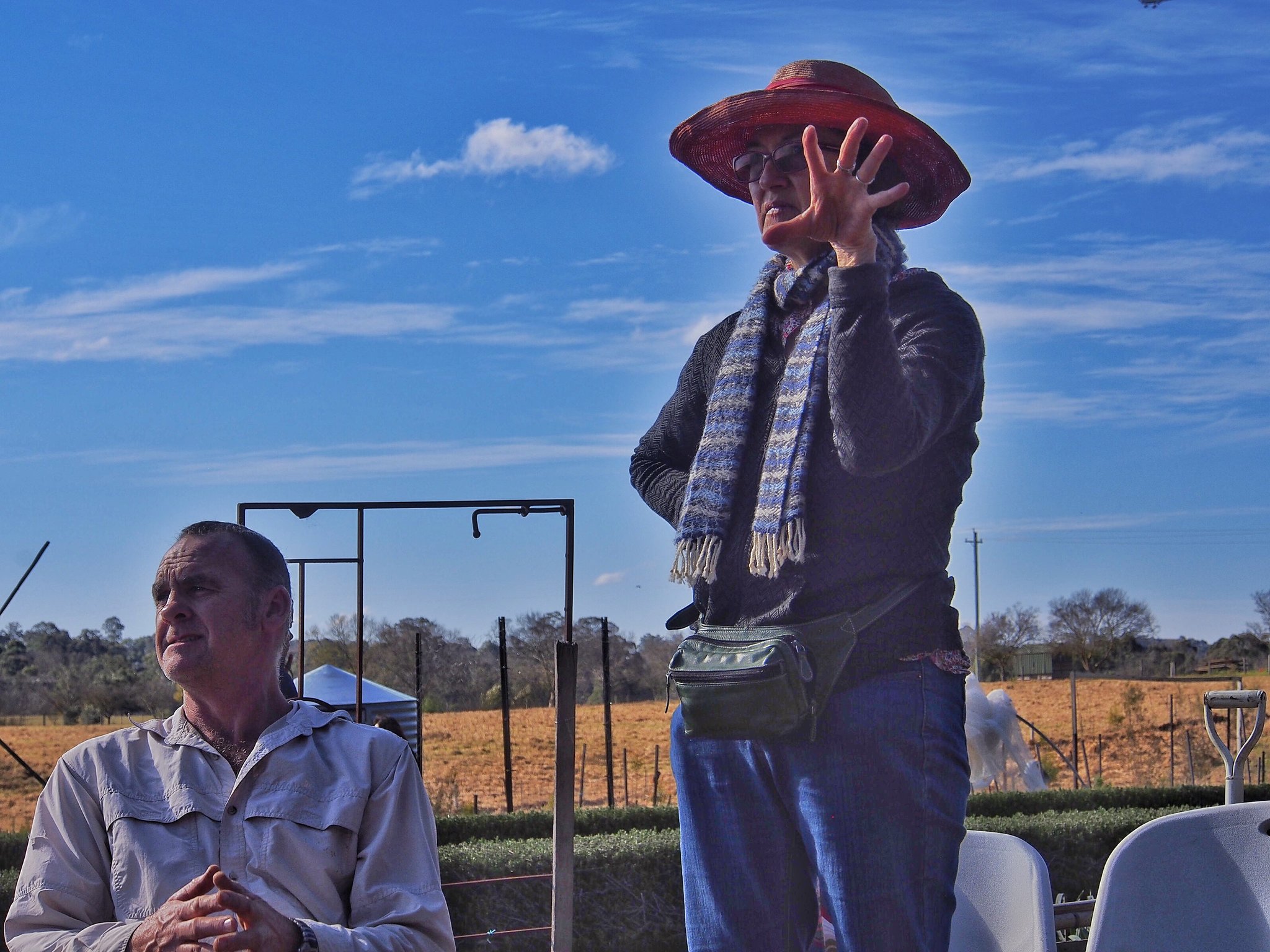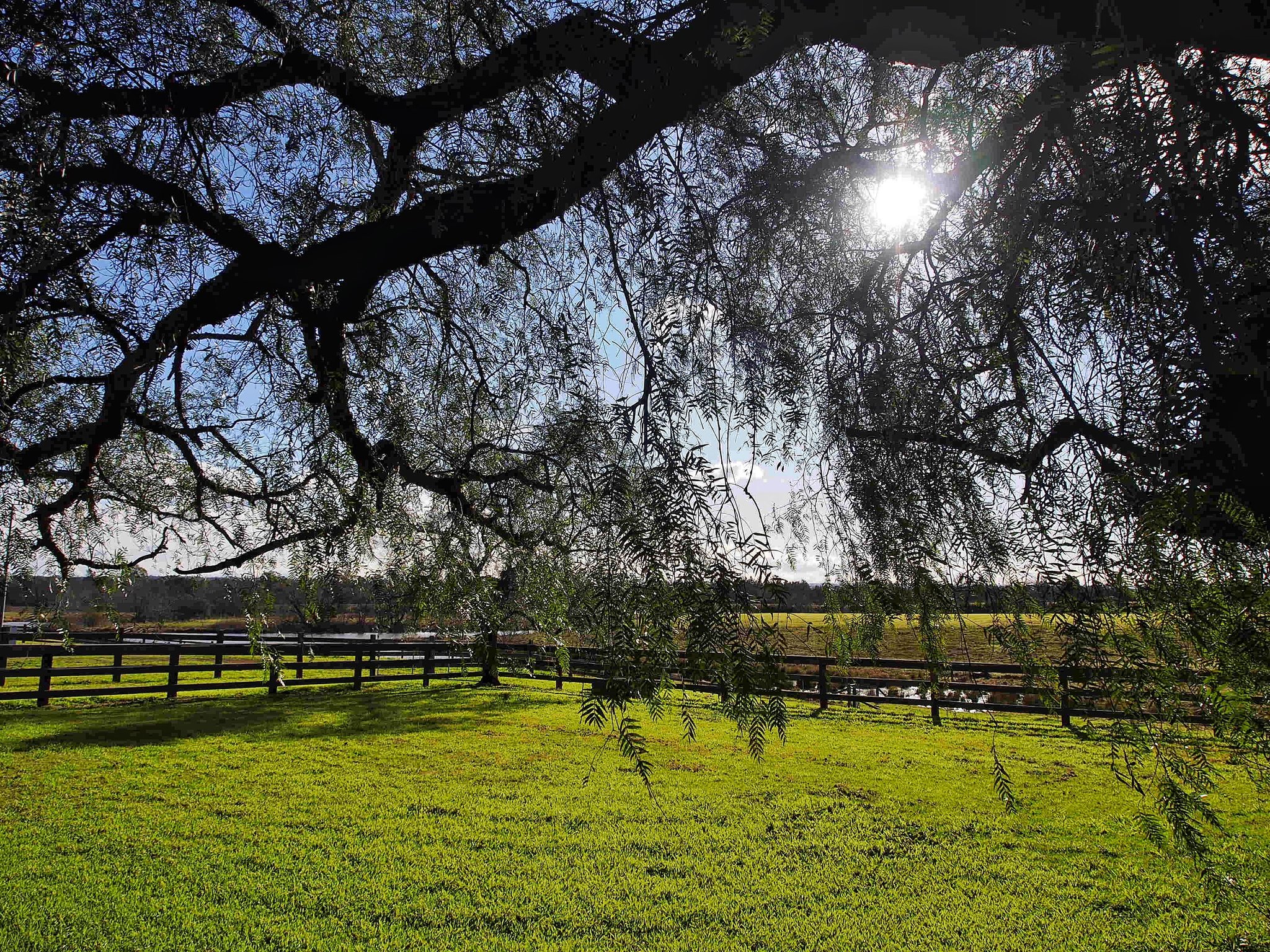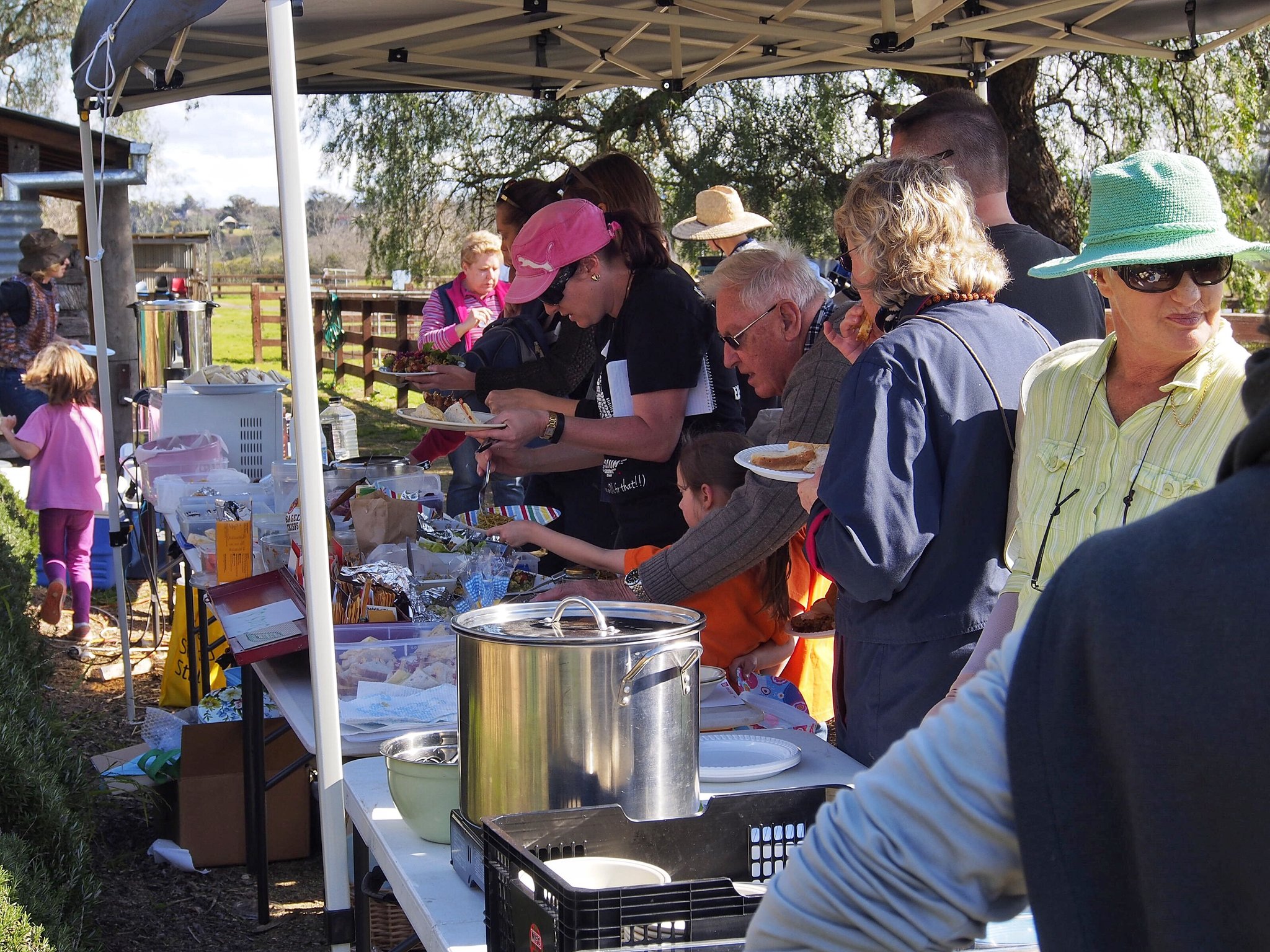 NEW GARDEN…
(Above)… The design of Camden Community Garden shapes it like a platypus, the shape being defined by avenues of rosemary.
OLD FARM…
Nobody knows when the barn on site was built, but according to a local farmer and community gardener, it is old.
The barn has been restored. As much original building material was retained as was possible.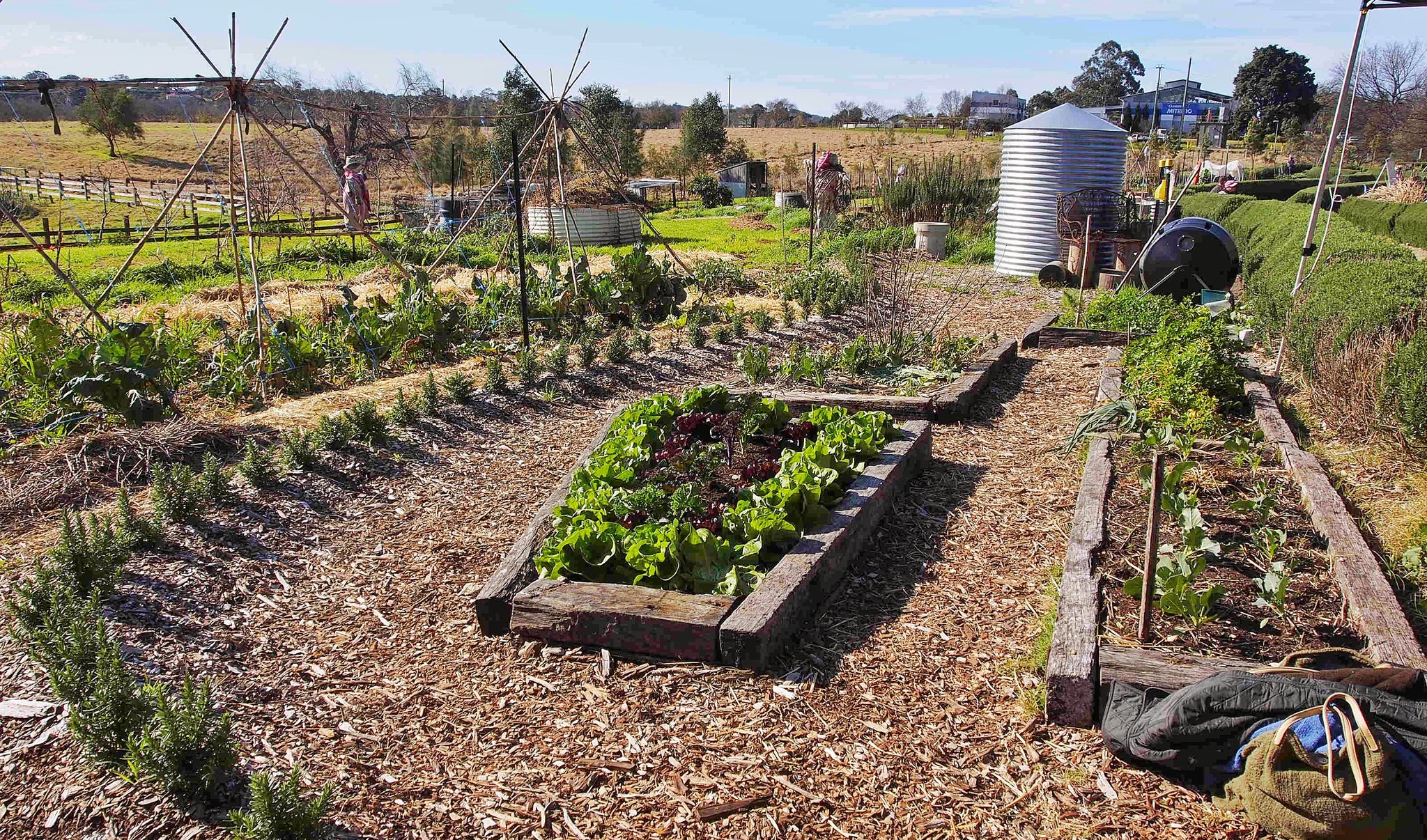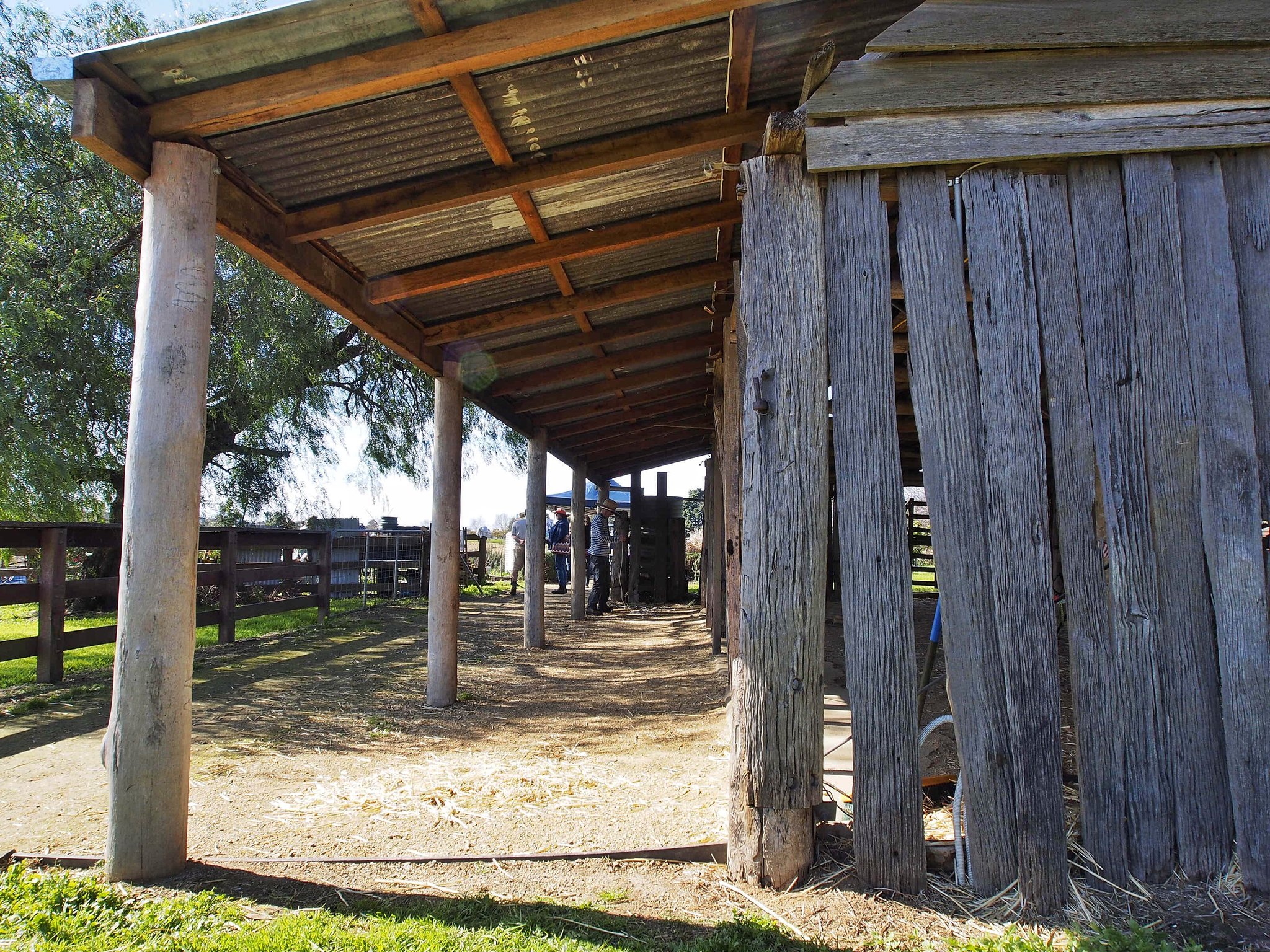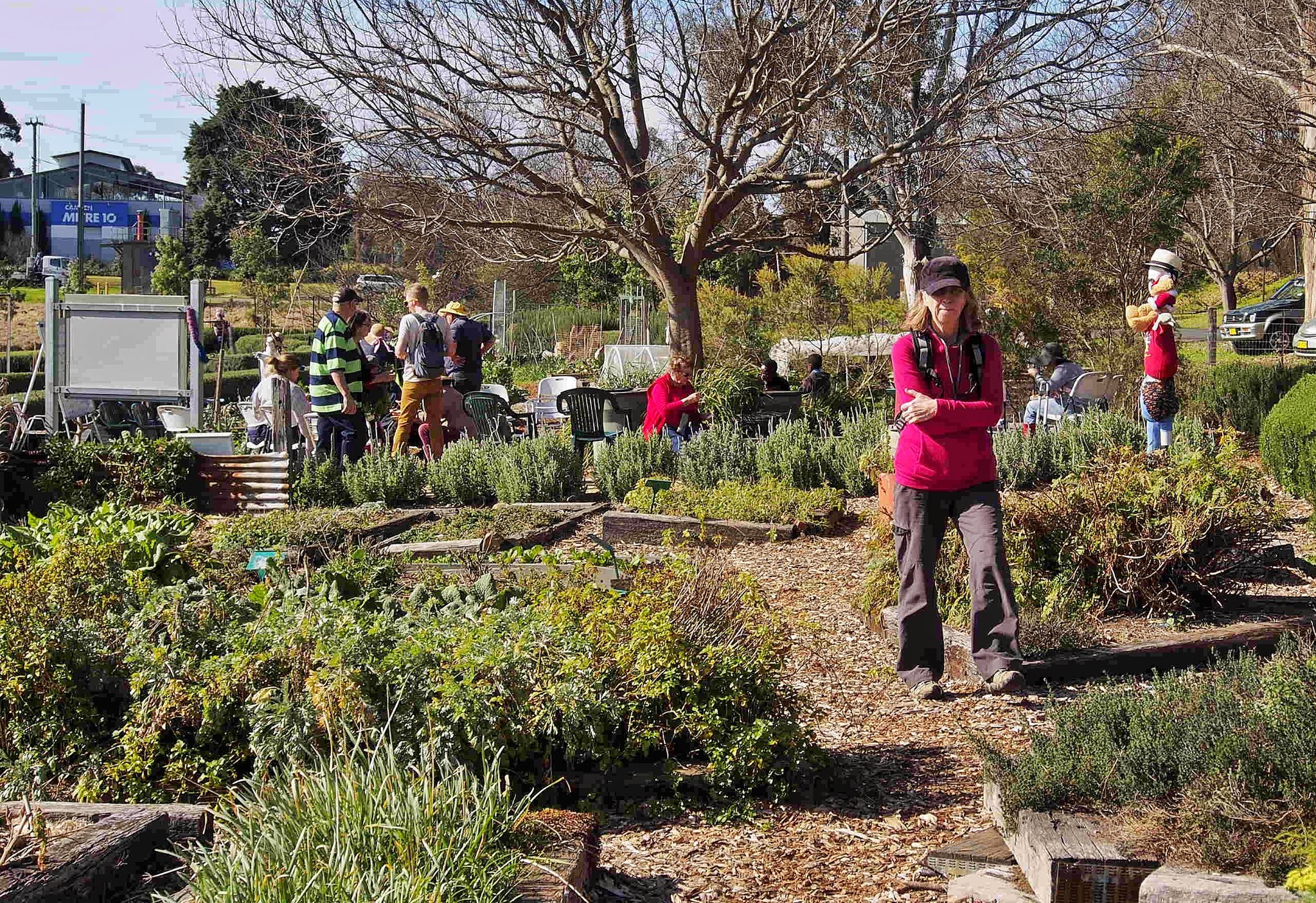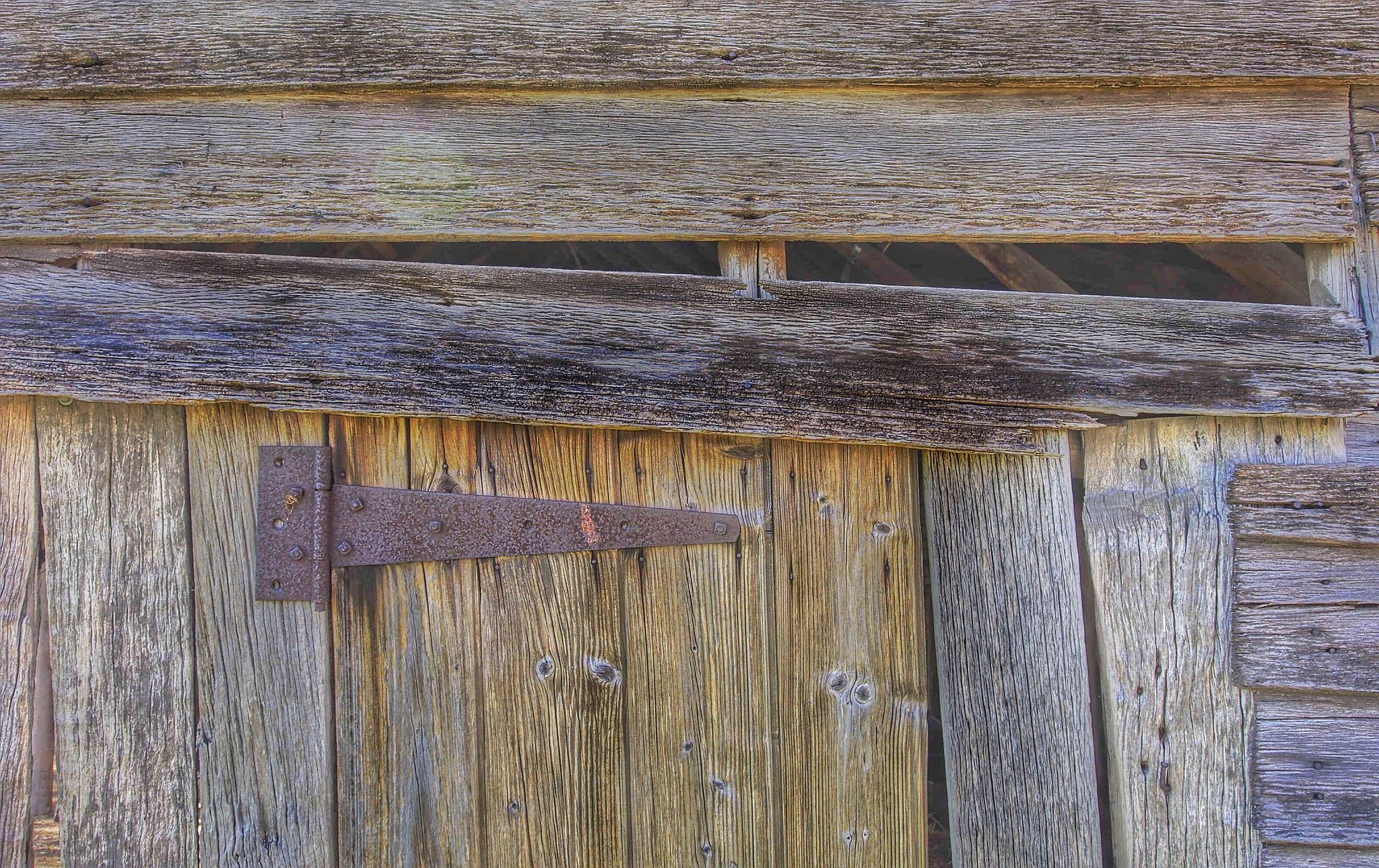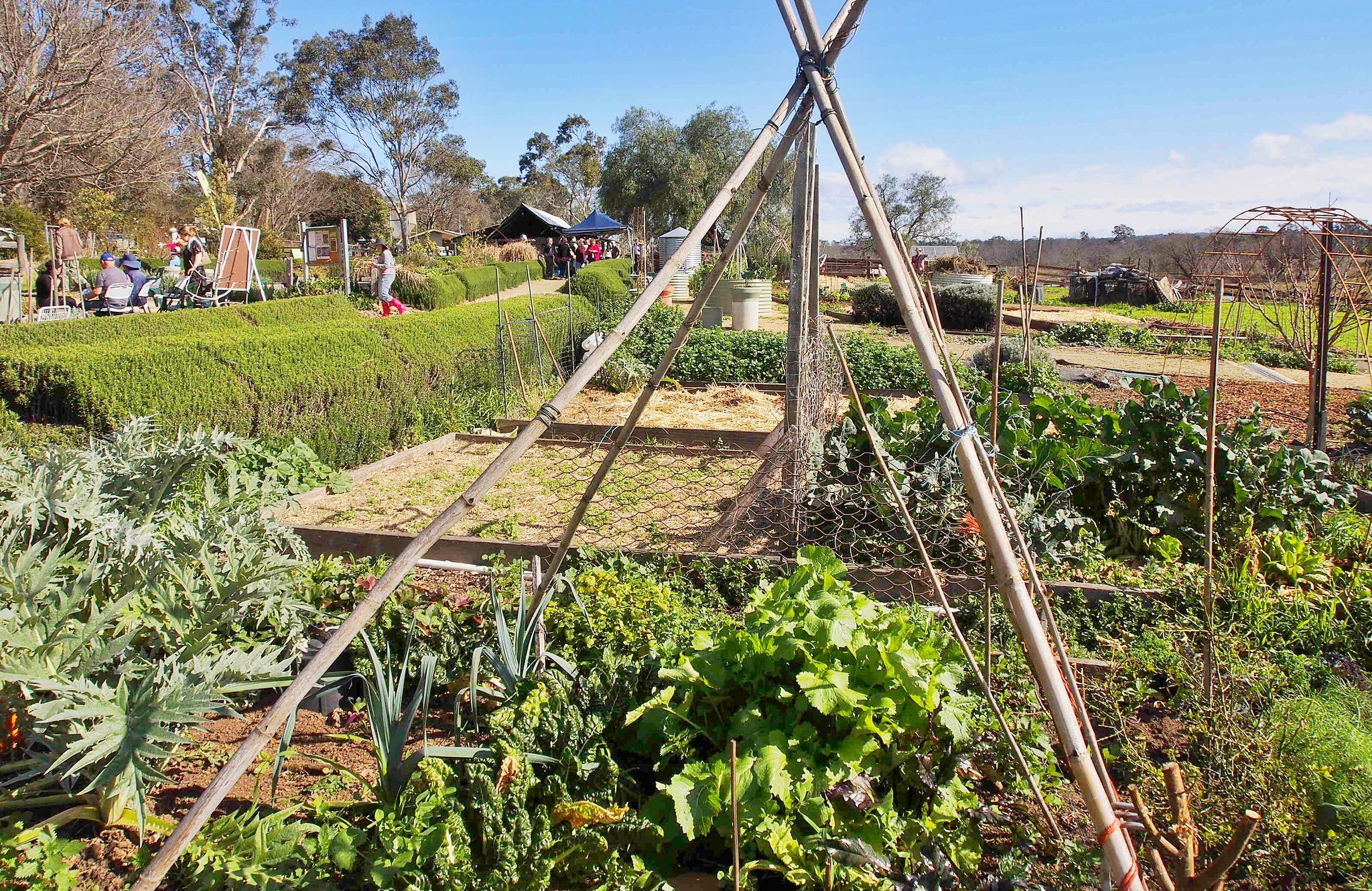 The Sydney region seasonal community garden gathering offered a range of opportunities including workshops, sharing information, a garden tour and, of course, eating the varied and tasty food people brought with them.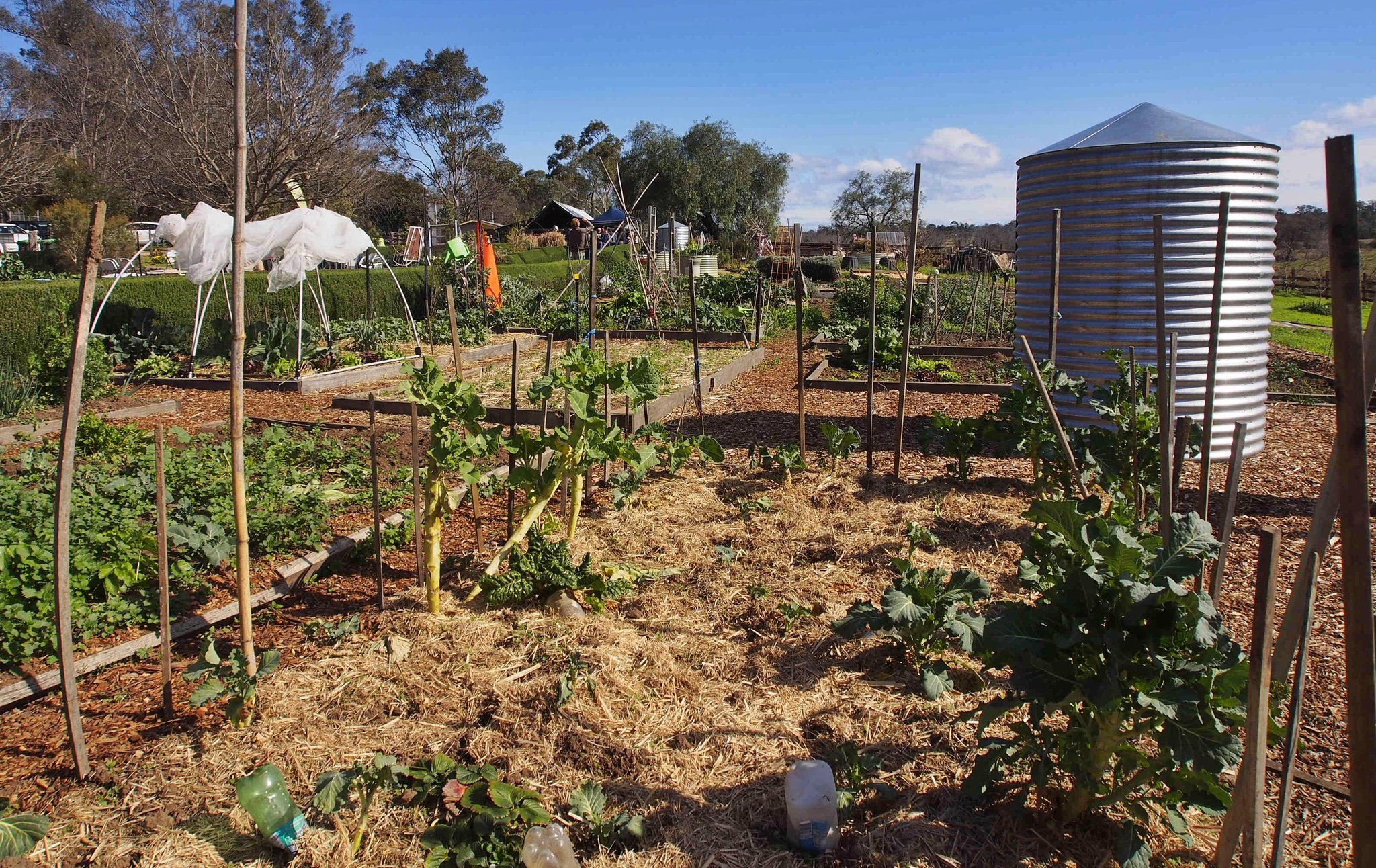 Steve Cooper has done much to get the garden going and is an establishing presence there.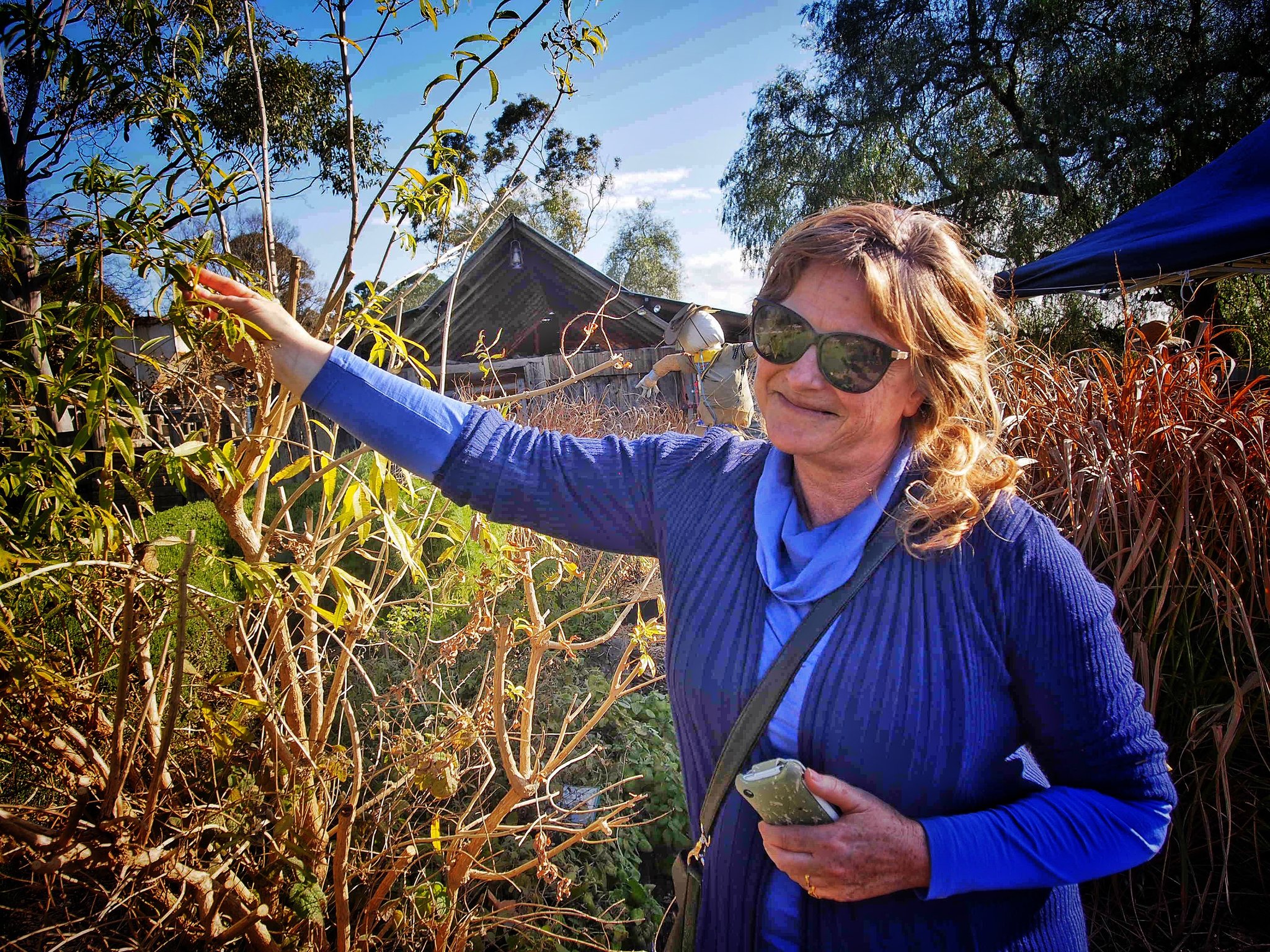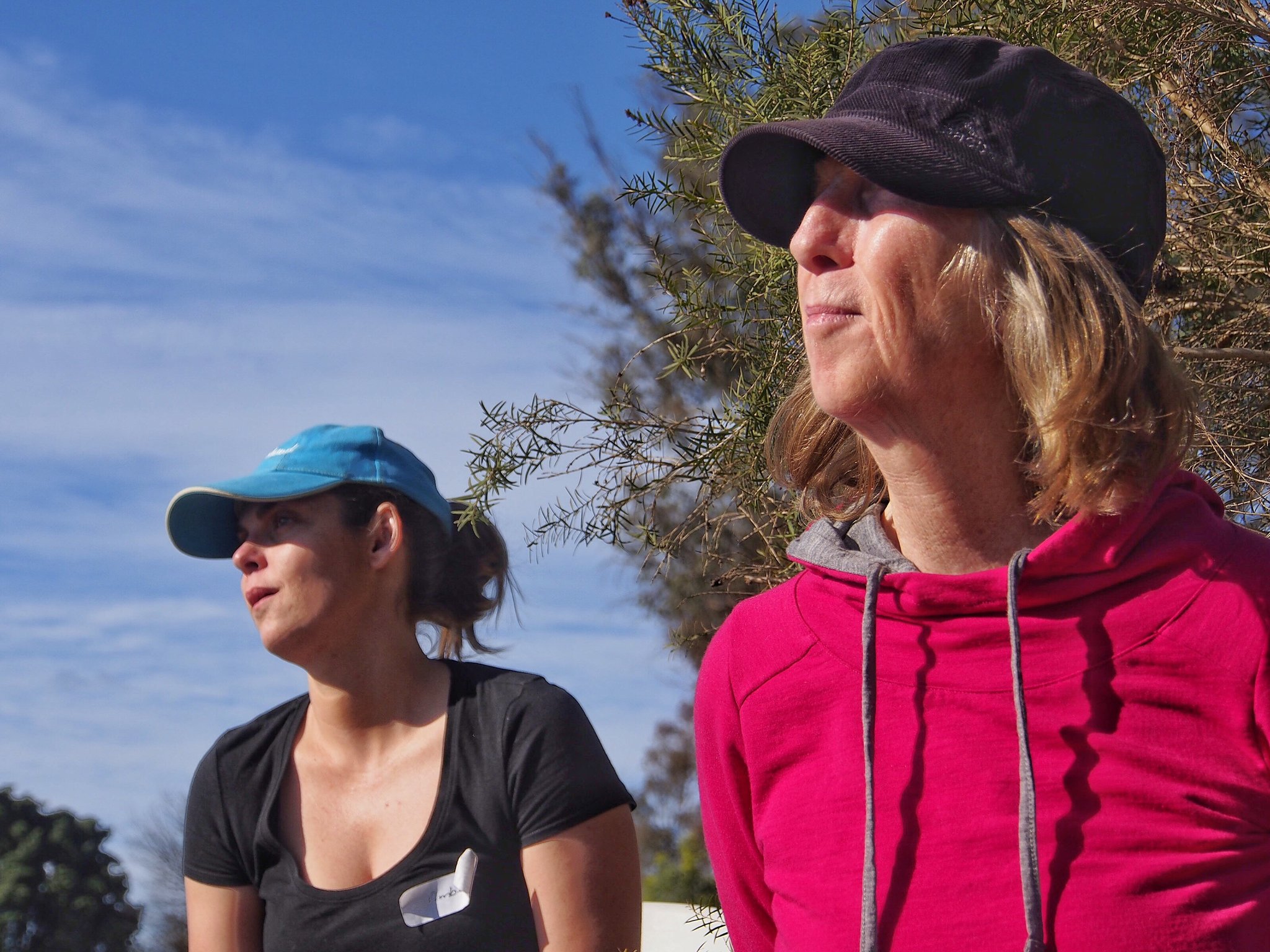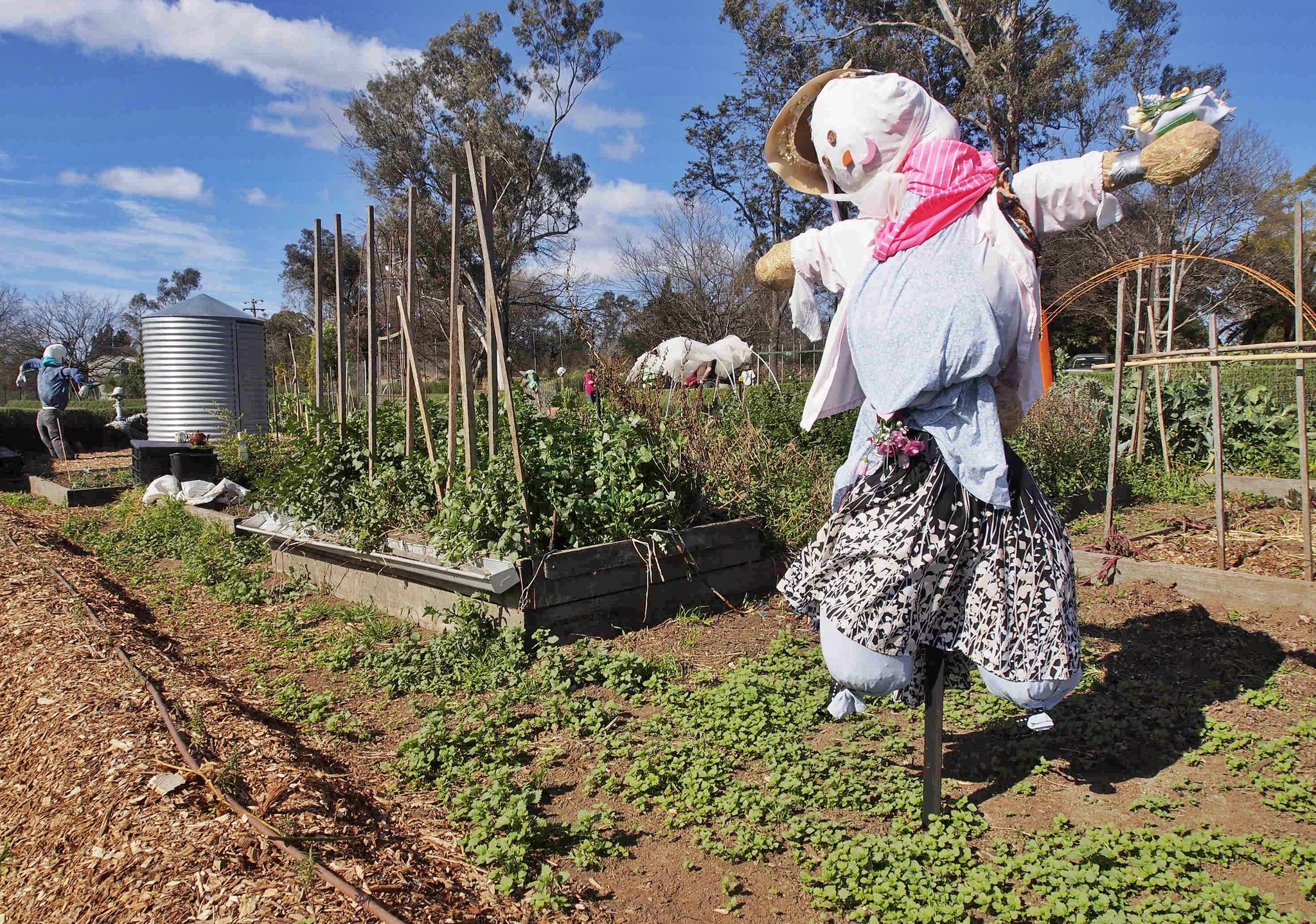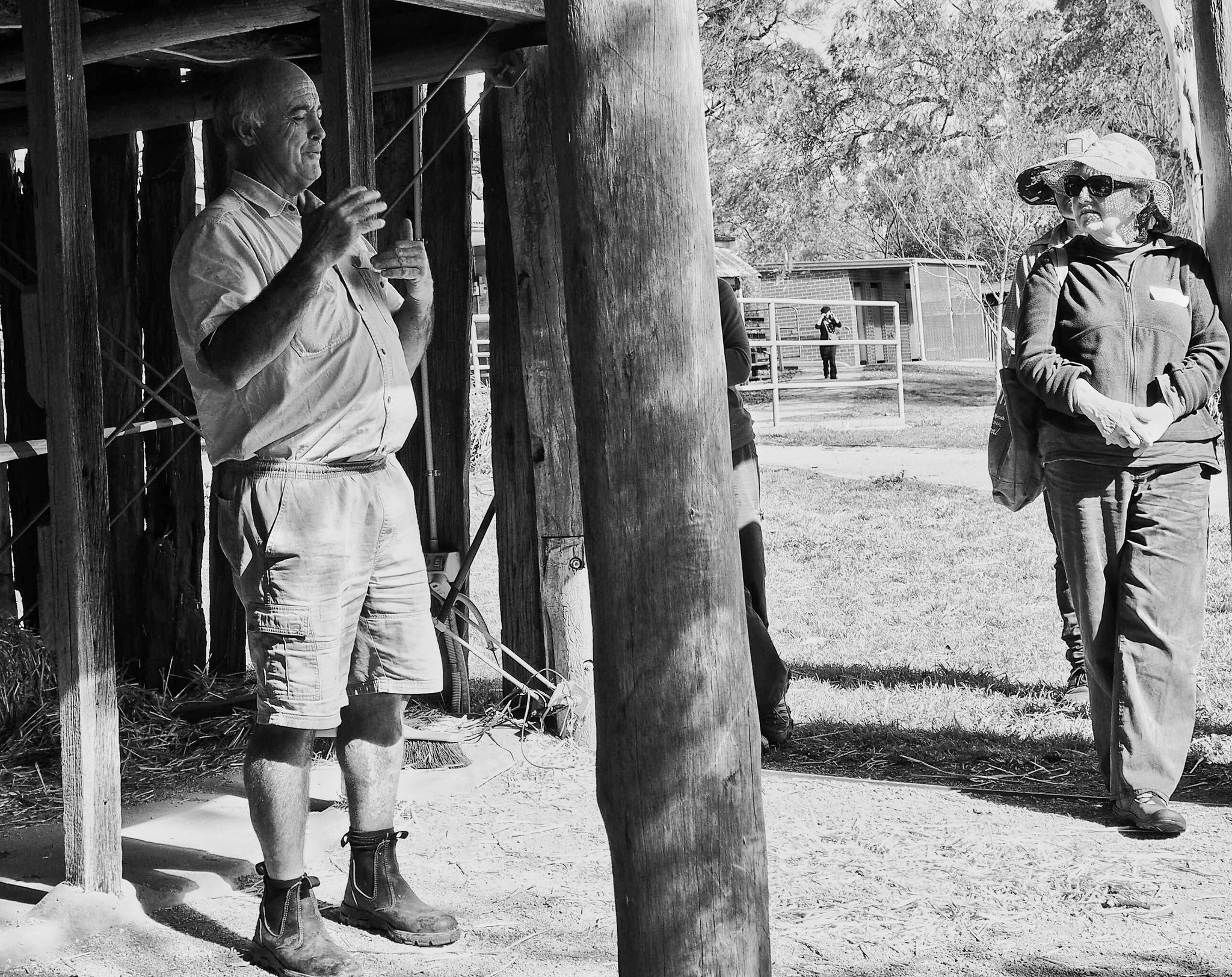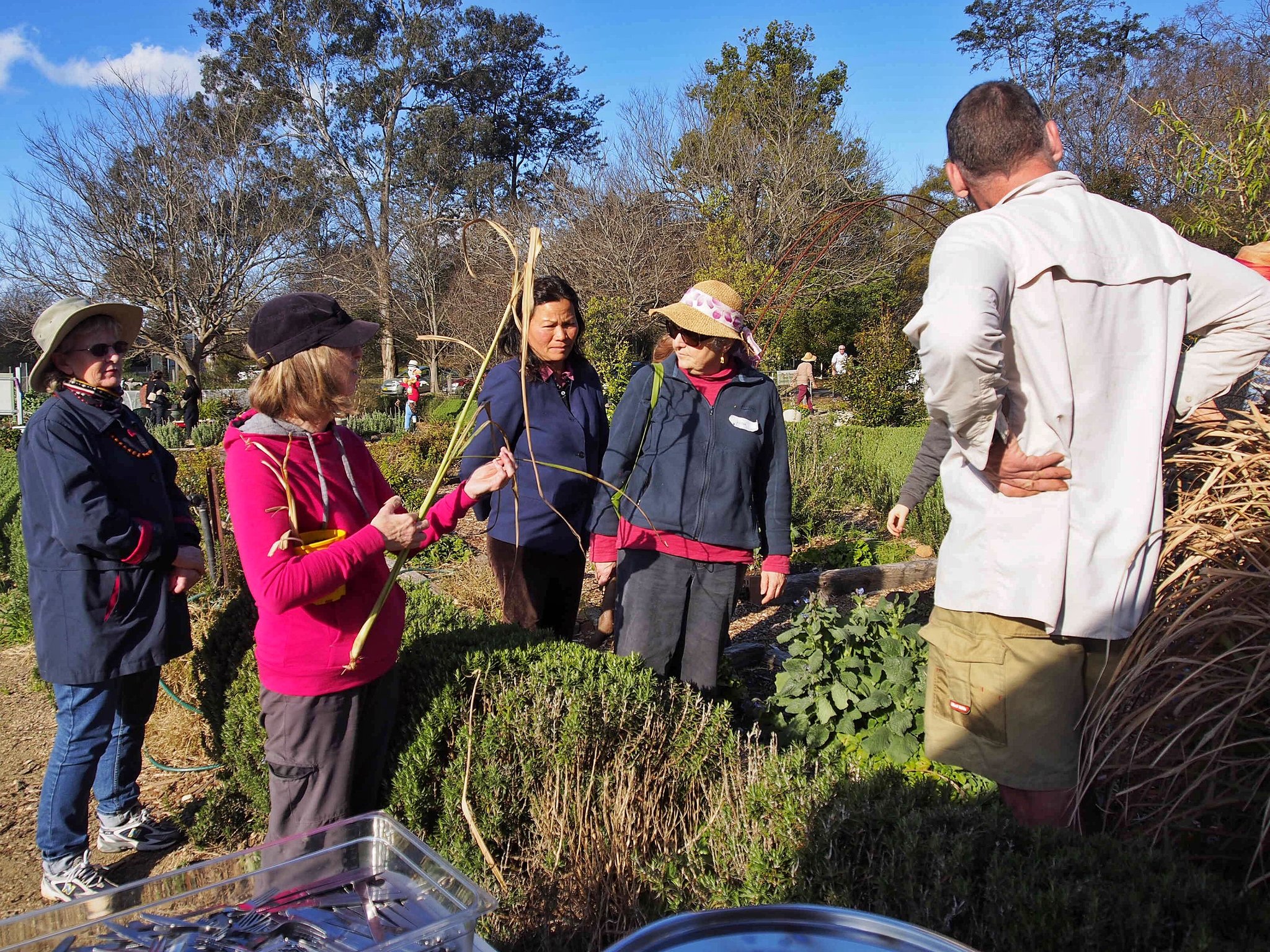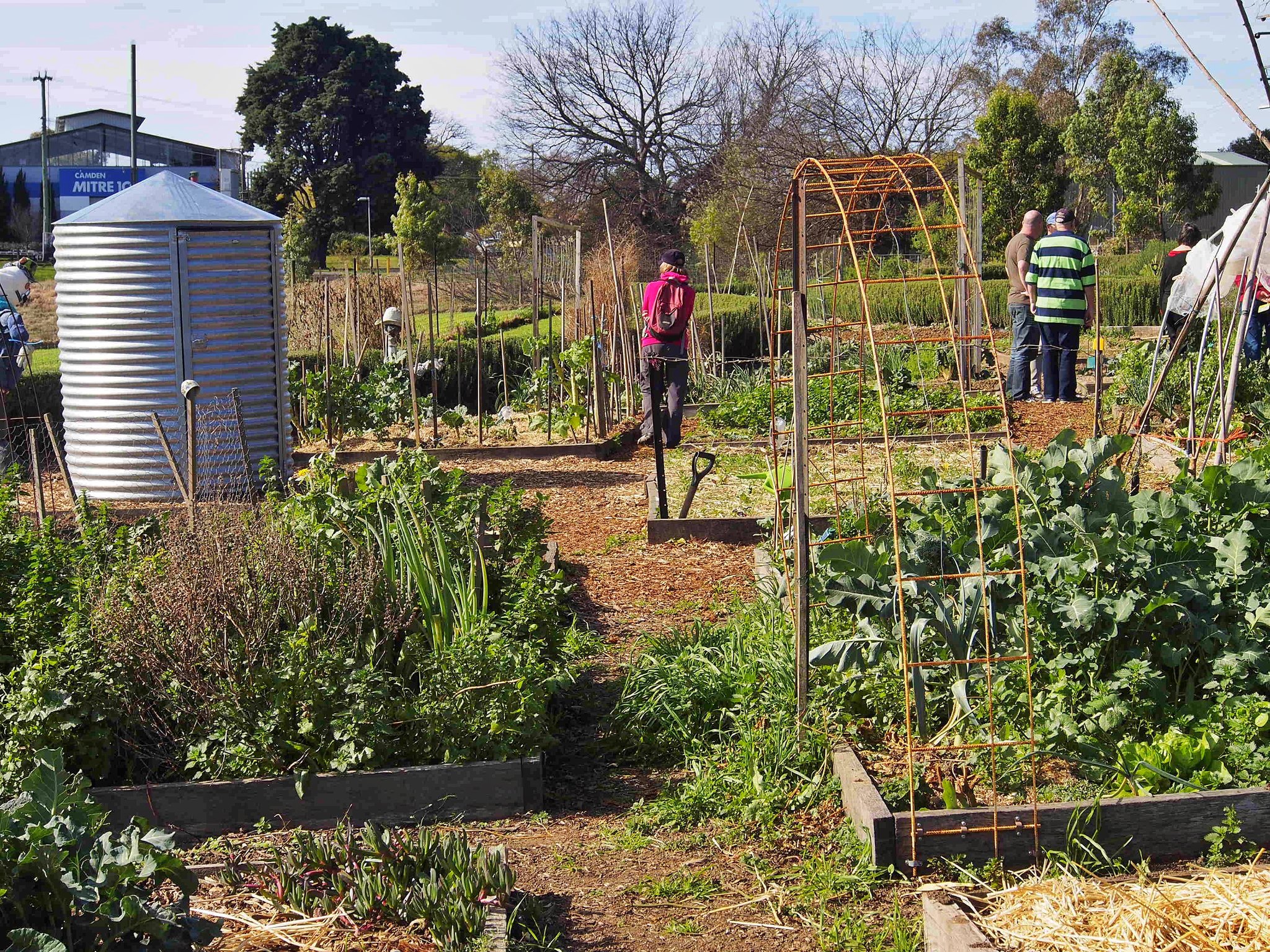 Community gardens… places to meet, to talk, to eat what we grow, to share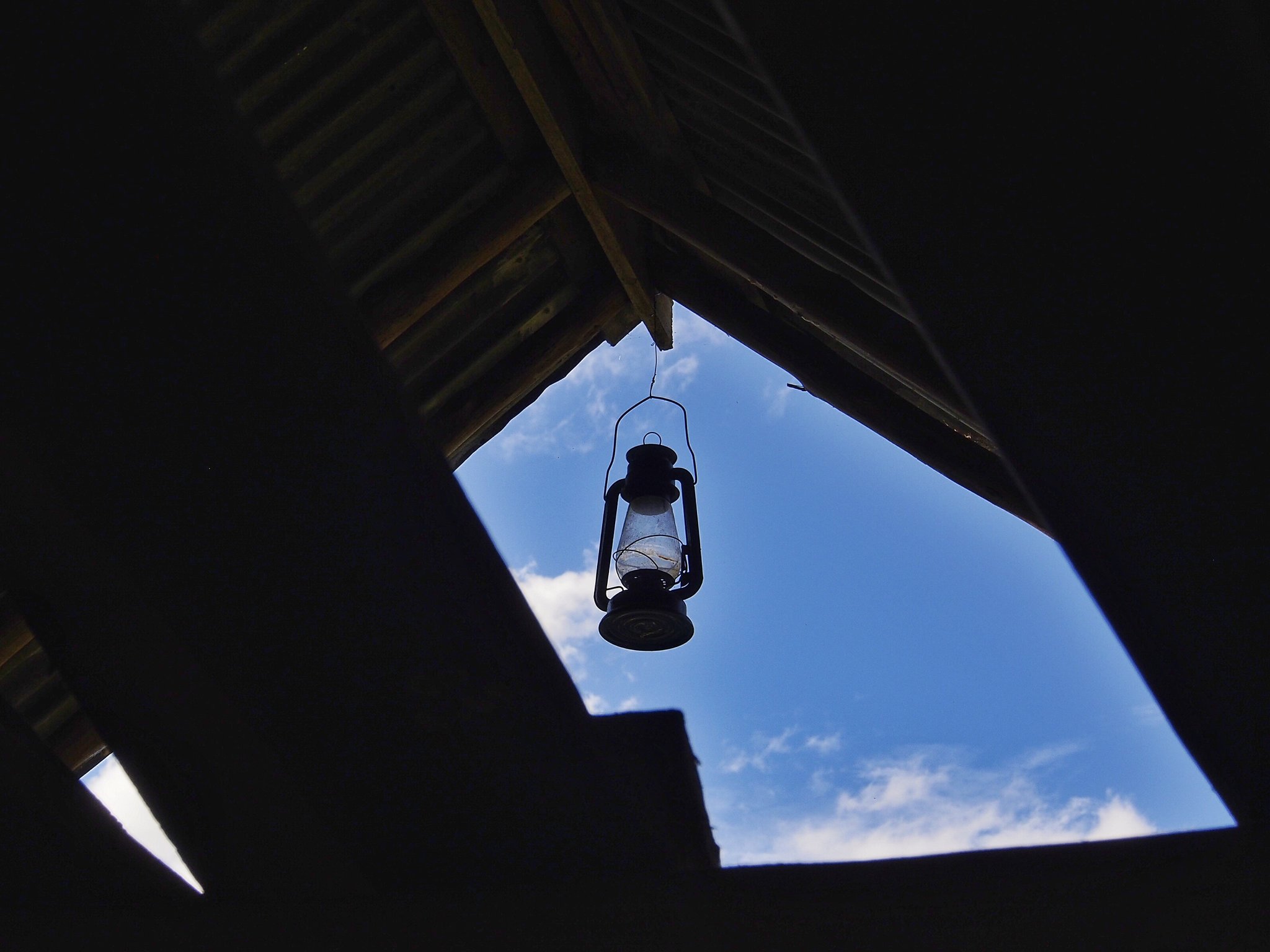 SOCIAL PLACES
(Above)… Community gardens are social places. Here, Camden community gardeners and visitors from a number of Sydney community gardens share their stories.
The Camden district to the south-west of Sydney remains a farming area despite the encroachment of urban development in the region. The Camden Community Garden is located on an old farm.
(BELOW)… The view from the community garden down to the creek. The riparian zone along the creek is kept free of development so as to stabilise the soils and vegetation.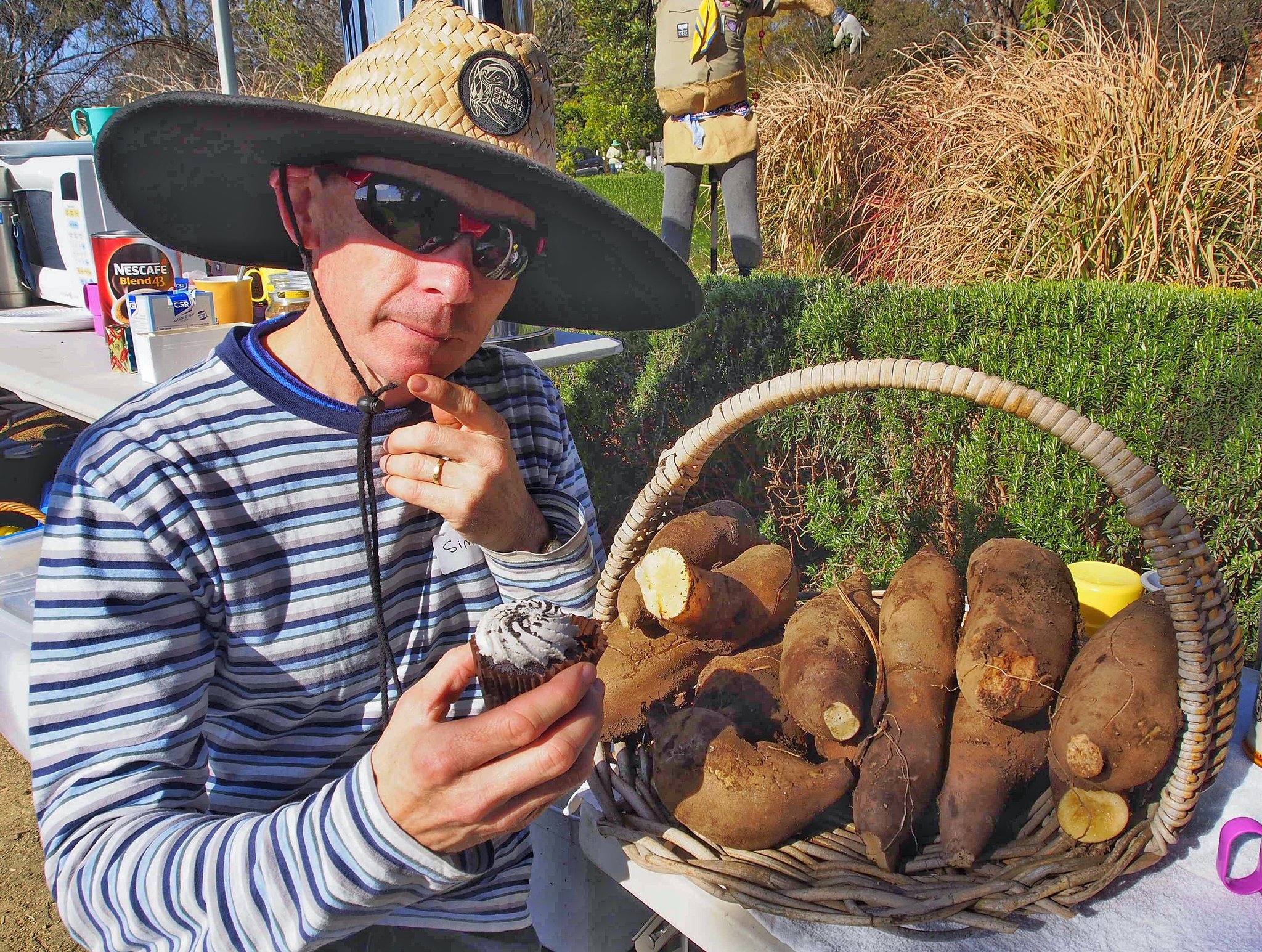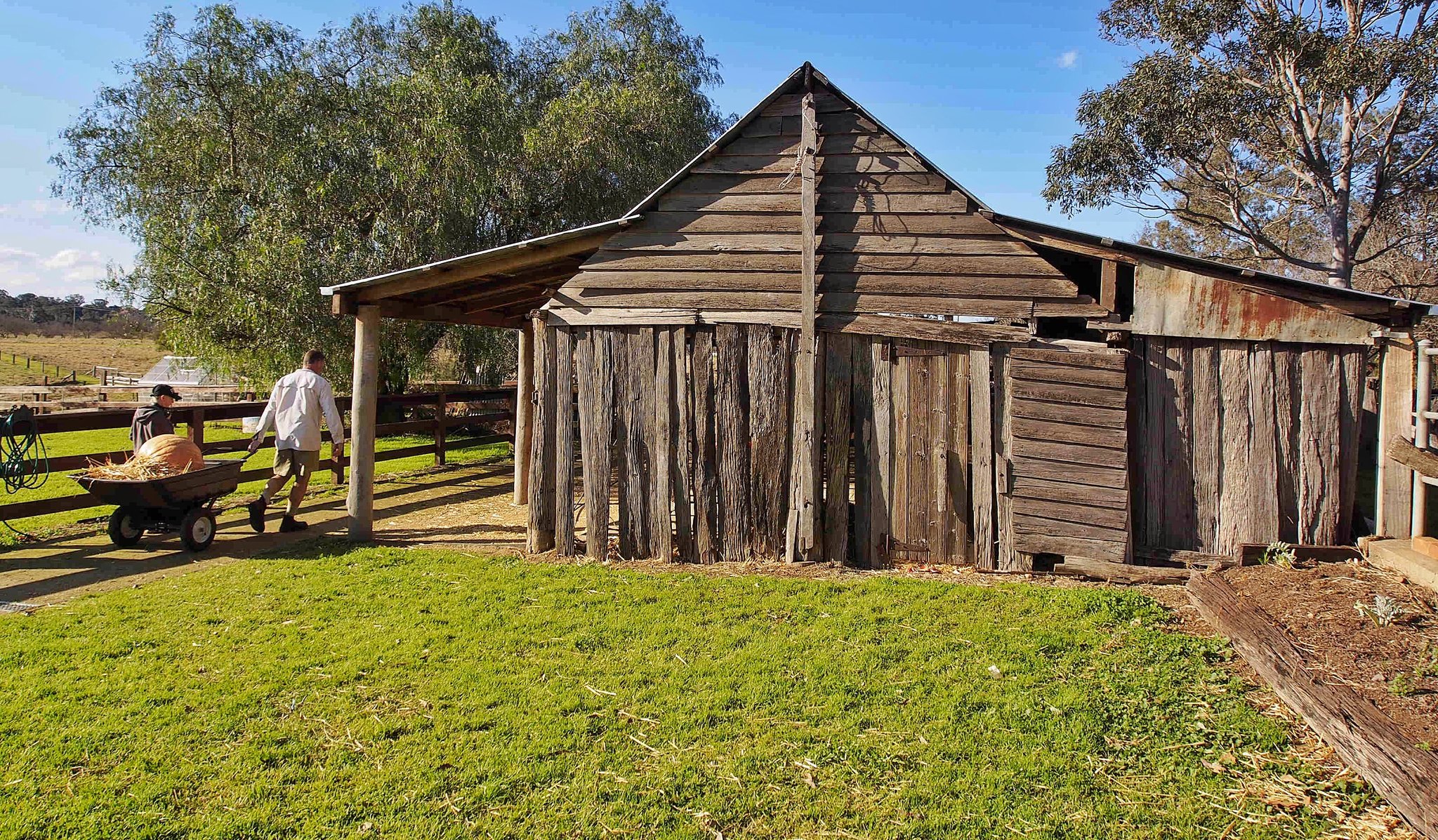 A day of workshops, discussion, meeting people and eating…
Here is a Camden Community Gardener quite confused about what to eat. Now… will it be the pasty, sweet cup cake… or will it be a bite of the freshly dug yacon (Peruvian ground apple)?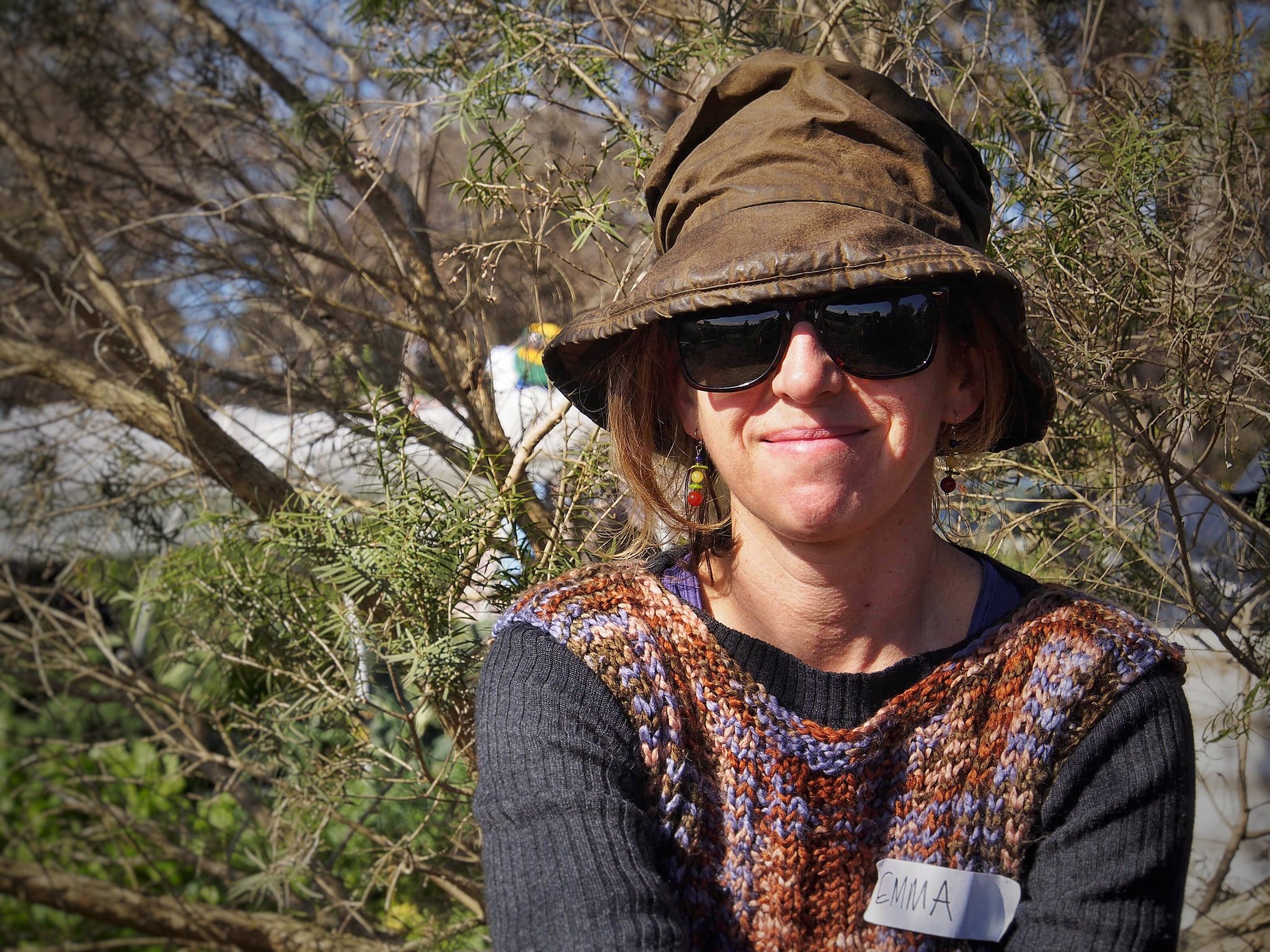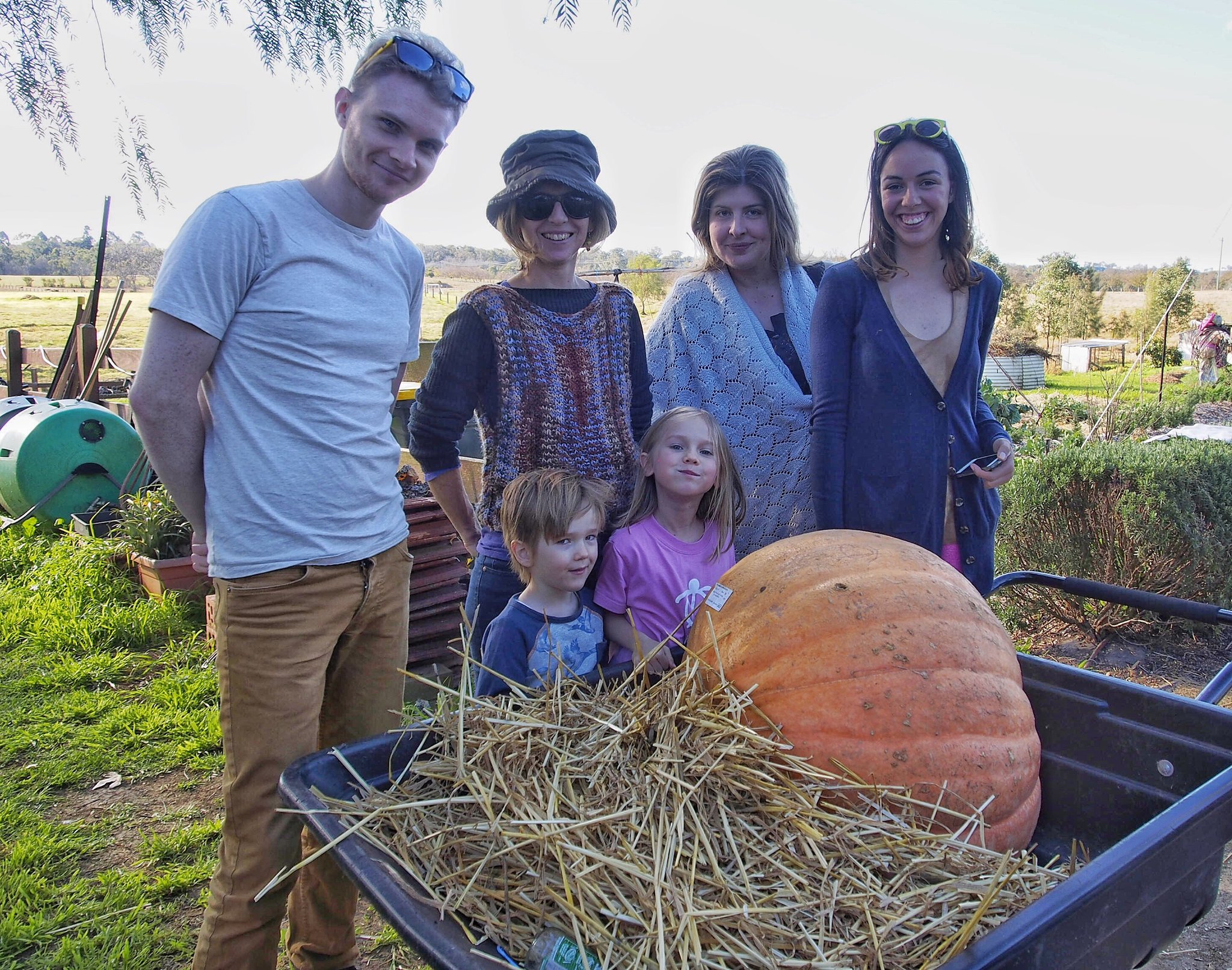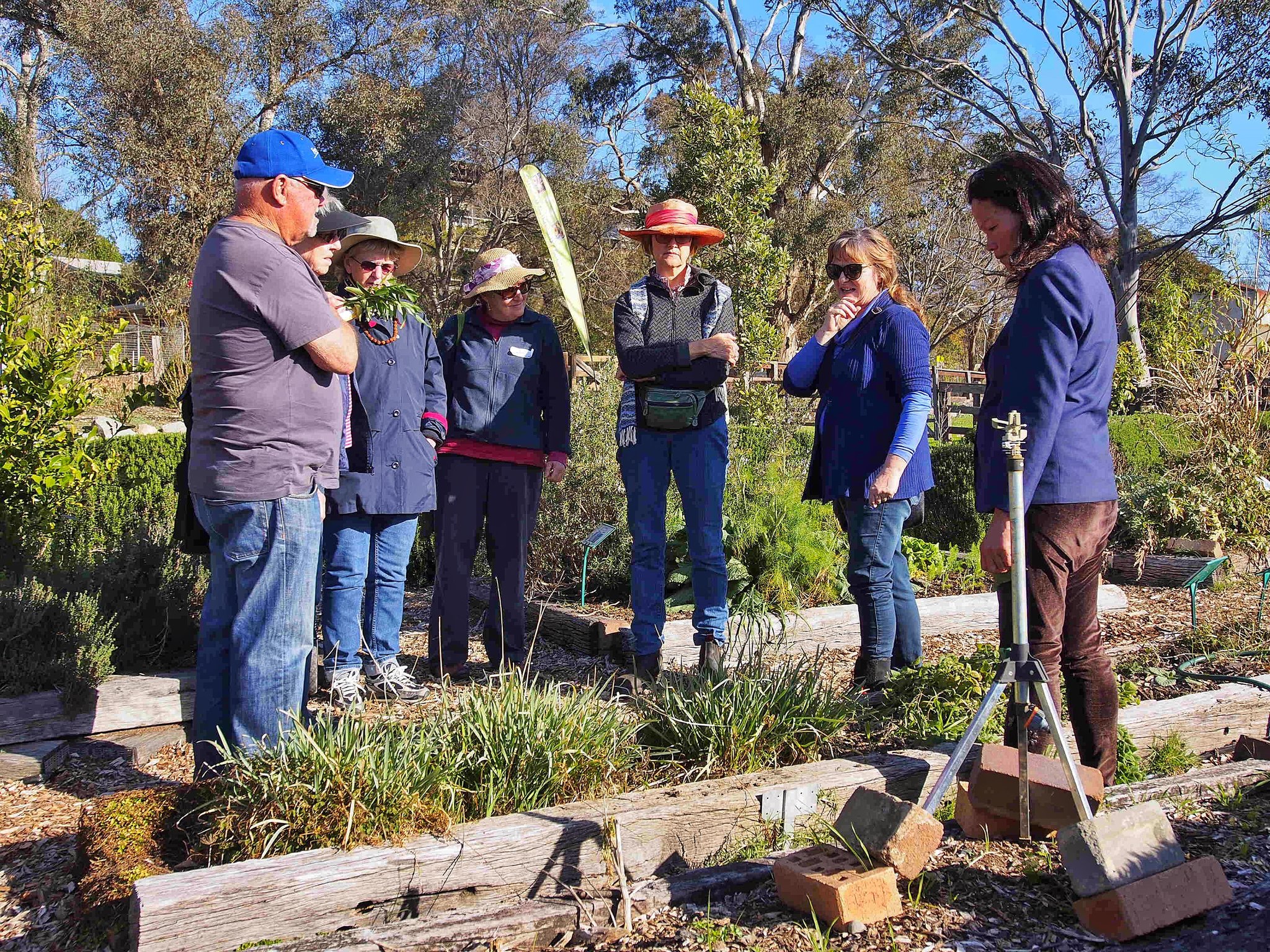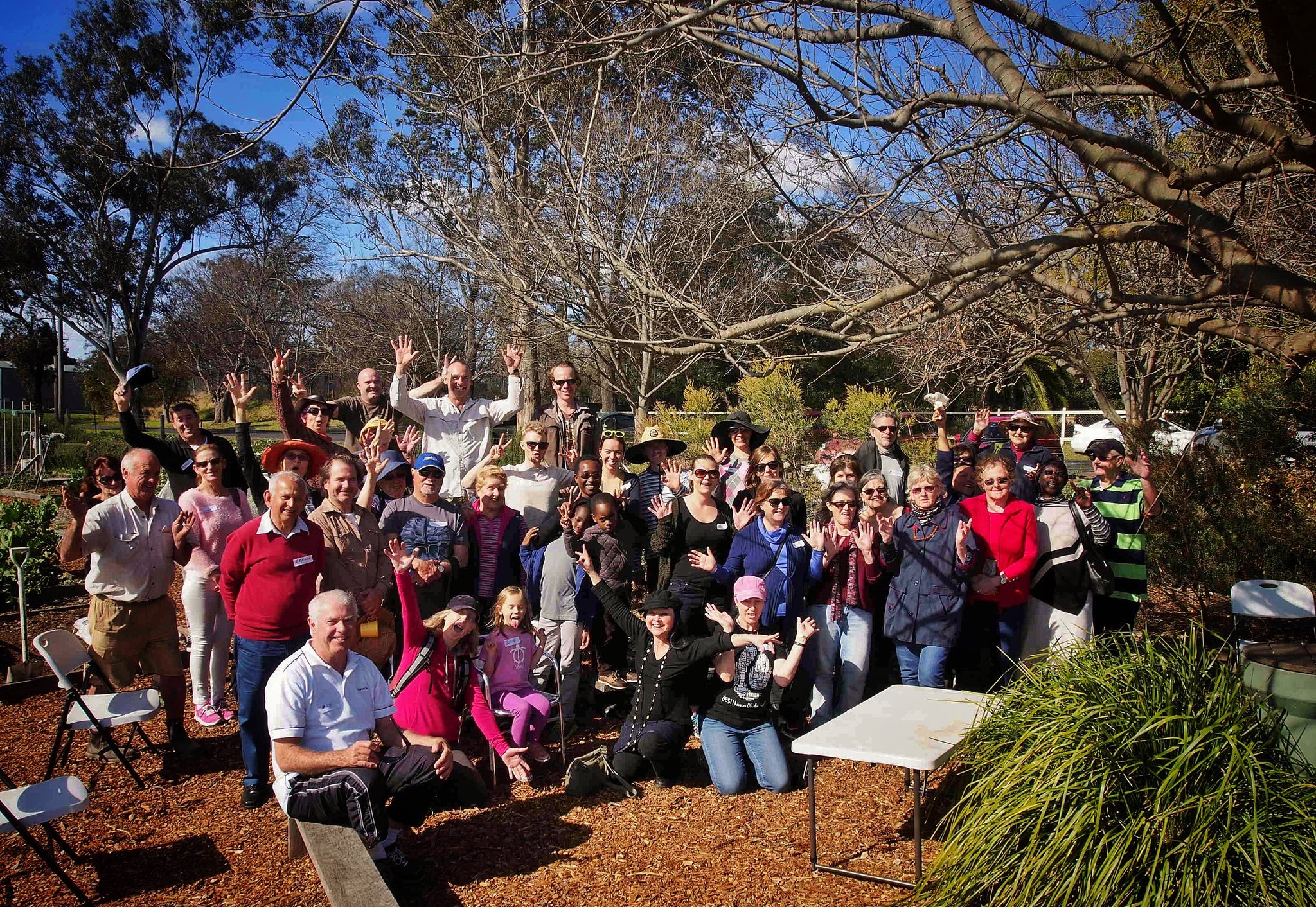 Thanks to the Camden Community Garden crew for a great, mild winter's day in an inspiring garden full of convivial people.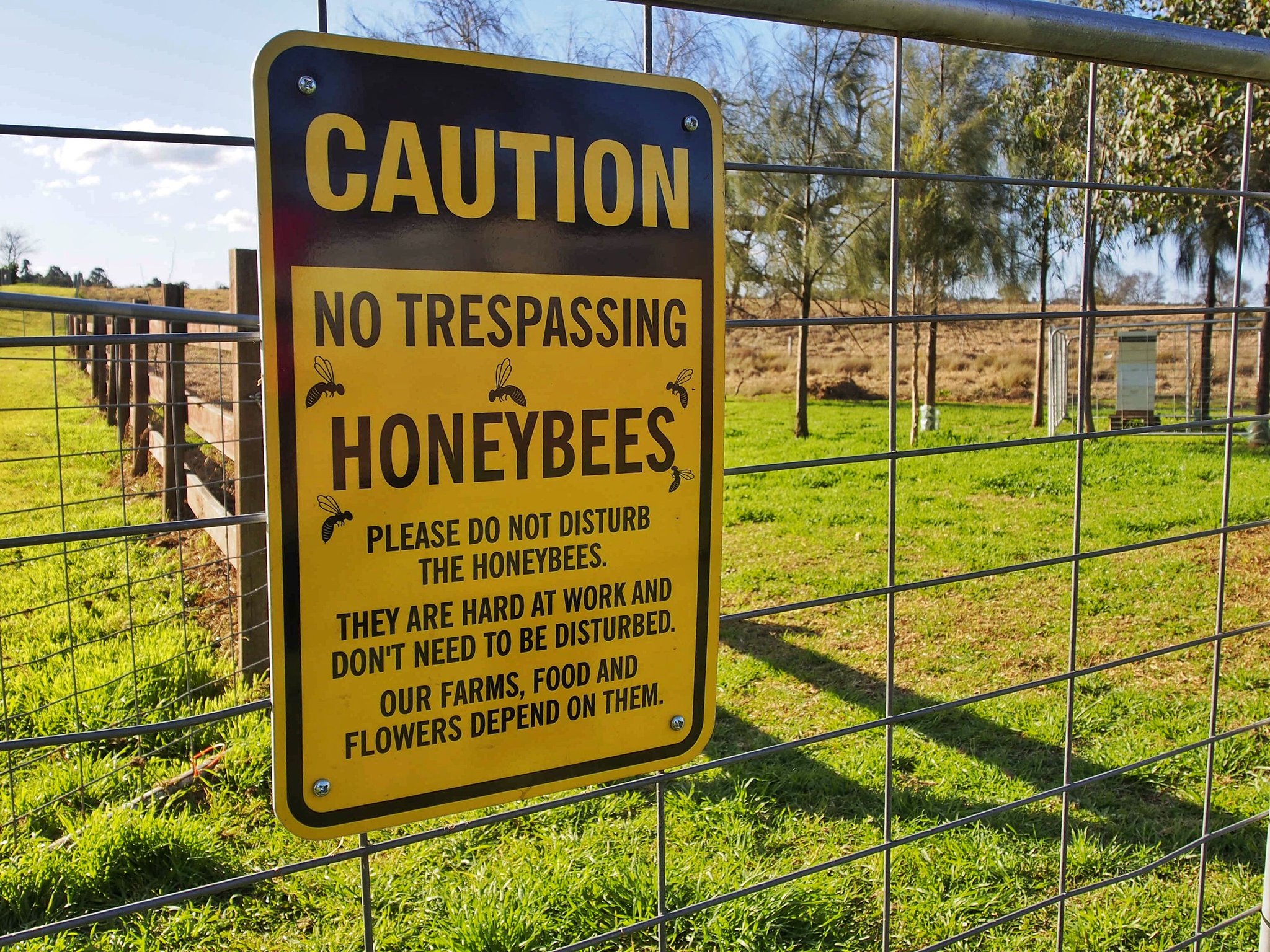 Bees are kept just outside the community garden close to the riparian zone along the creek.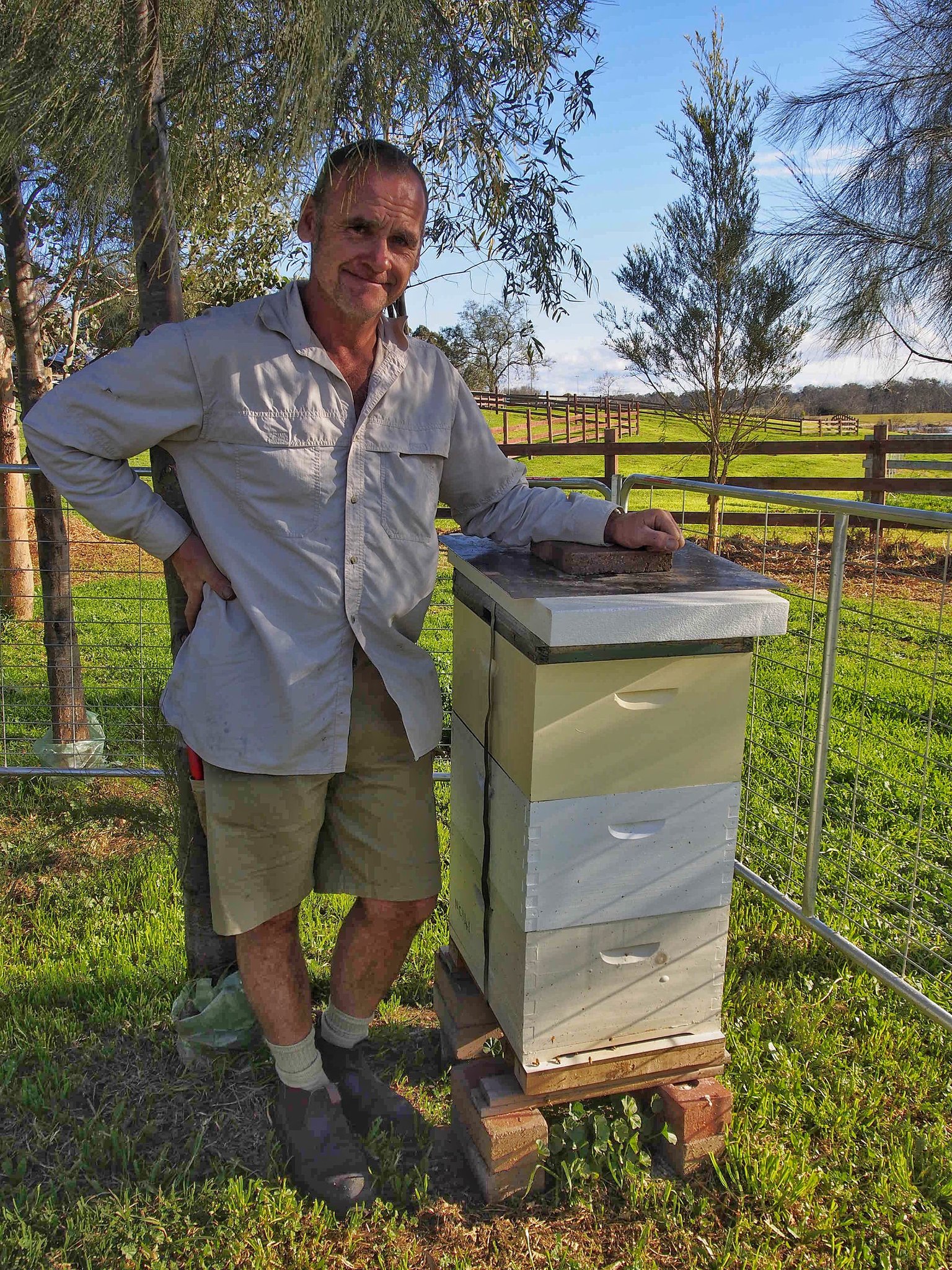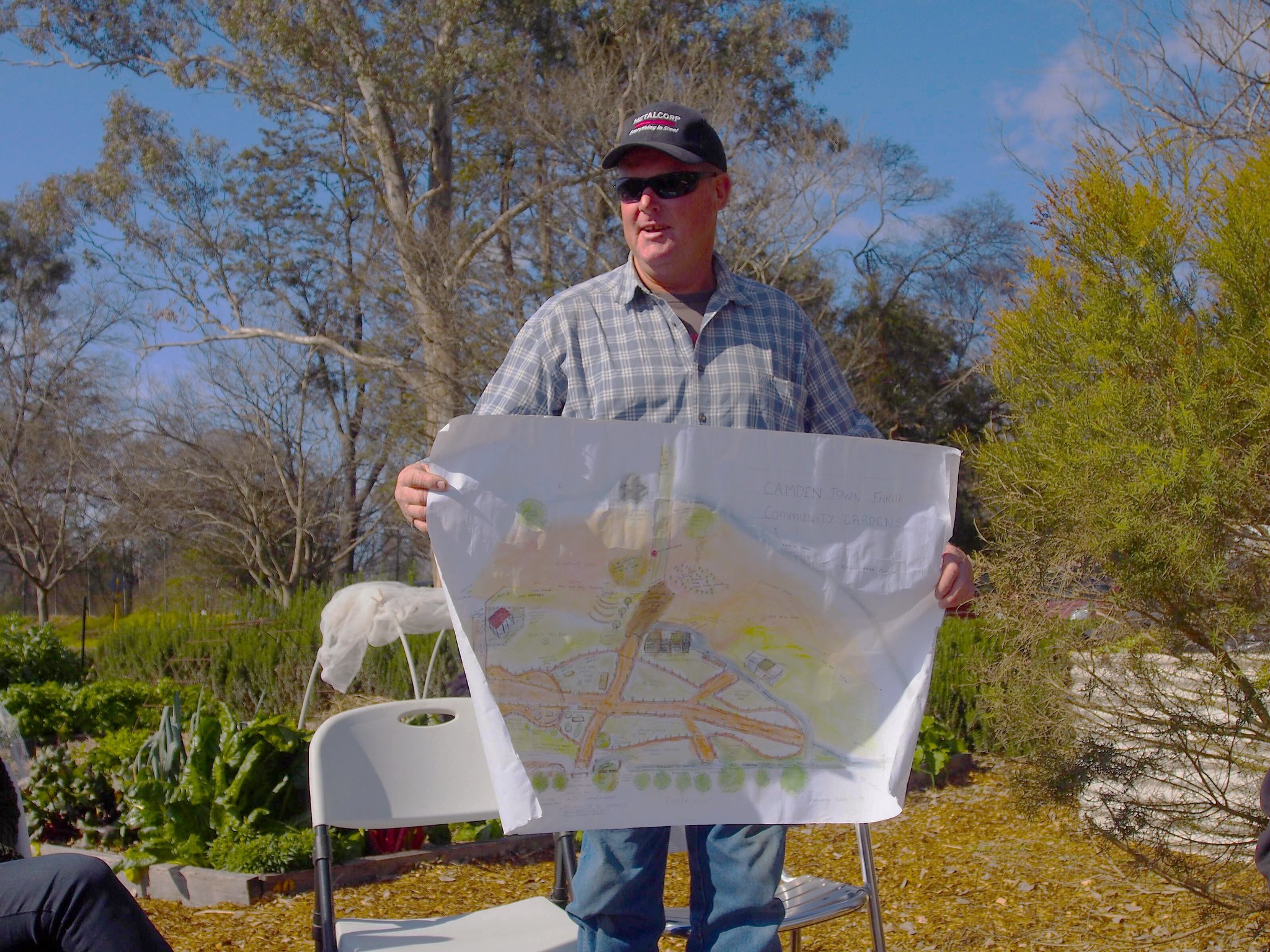 PLANTS AND PEOPLE
come together in community gardens to create a sense of place, a sense of community and belonging.
So it was in July 2015 when the Sydney Region Community Garden Network brought together people from the city and the urban fringe farming district around Camden for its seasonal gathering.
The Sydney network is a subset of the national Australian City Farms & Community Gardens Network (
communitygarden.org.au
) which educates about, advocates for and assists with community food production. The Network does this to encourage the cooperation that binds people into a sense of community, to assist people improve the security of their food supply and to make it possible for them to enact sovereign choice over the food they choose to eat.
Community gardening is the most populous component of a community food movement that is emerging in Australia.