July 11, 2009 | Russ Grayson | 3 Comments
CAUGHT BETWEEN rapacious extractive industry on one hand and the sublime beauty of nature on the other, Tasmania remains a paradox in the Australian political landscape. Now, there's something else to add to the offshore contradiction that is this southern island state—Launceston's air.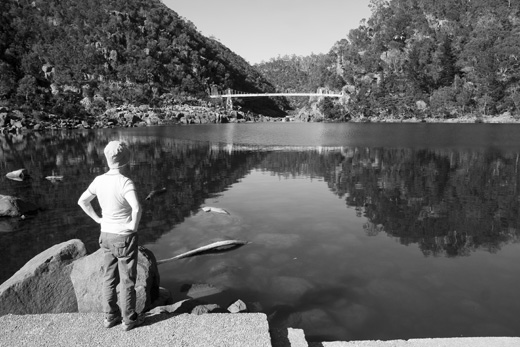 December 29, 2008 | Russ Grayson
I'VE WALKED THESE STREETS BEFORE, a long time ago… through Prince's Square, along Charles Street, turn into The Quadrant then into Brisbane Street and up to City Park.